4 tools that help your business grow
Posted in by
Tudip
at 11:09
Comments Off

on 4 tools that help your business grow
4 tools that help your business grow
08 September 2021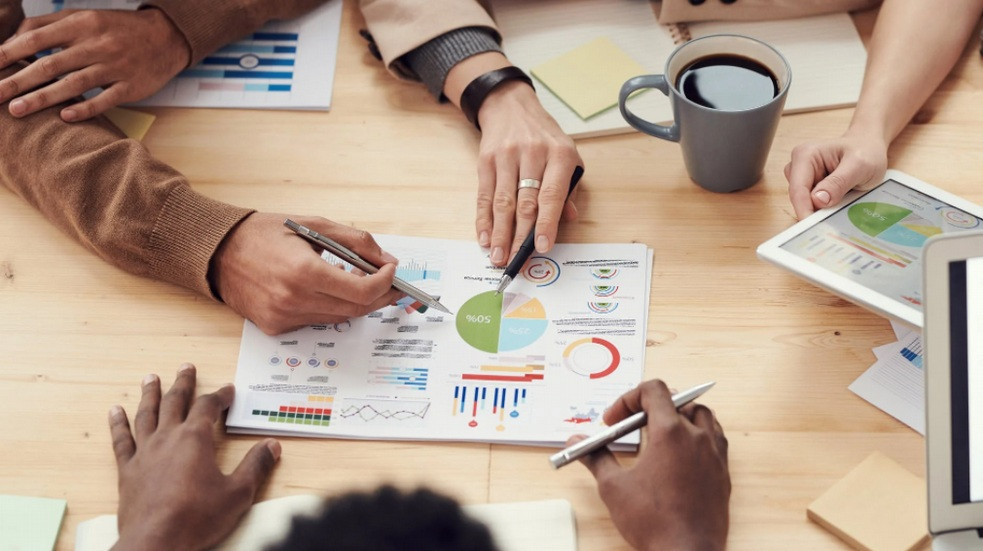 There are three stages involved in the process of turning a business proposition into a successful venture:
Conceiving the idea
The practical application of the idea – business or a company
Scaling the business and turn it into a successful venture
While an innovative idea and initial funding can get you through the first two stages, the third one is always a challenge. How you turn your business into a profitable entity and ensure growth determines the future of your business.
Today, a business manager has to wear one hat to many. He has to manage accounts, inventory, sales, marketing, HR, etc. It leaves little room for small businesses with little budget to focus on productivity and revenue generation.
So, to help them, there are tools that simplify the task of managing a business. These tools automate the processes, remove red tape, cut delays, increase efficiency and ensure accuracy. Using these tools helps you focus on one thing: growth.
We will talk about some of these tools in this blog.
Freshbooks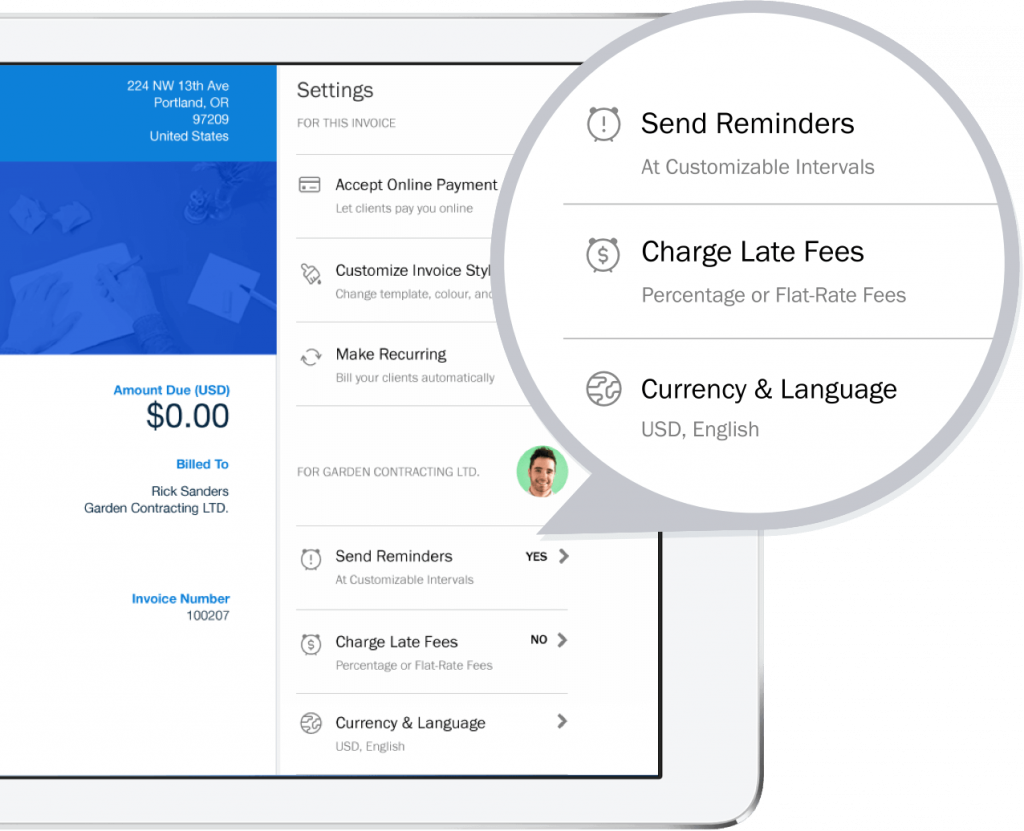 Businesses, big or small, have to maintain strong financial health to ensure their survival. Managing the finances of a company of any magnitude is no mean task. It involves tracking expenses, estimating revenue, arranging capital, sending invoices, doing taxes, maintaining bank balance, etc.
The need for an automated accounts department is always present to mitigate errors and maintain healthy books.
This objective is easily achieved by a fully integrated accounts system that manages everything from expense tracking to making growth projections.
Freshbooks is an all-in-one accounting software for all your 'business' financial needs. Not only for business owners, but it is also an effective tool that simplifies finances for freelancers, self-employed pros, and even contractors.
Freshbooks allows you to create and send invoices to your clients in no time. It has multiple 'service invoice templates' that you can use to generate professional invoices with customized logos.
Along with invoices, you can also send reminders to clients, choose a currency to be paid in, and charge a late fee – all within the software.
With Freshbooks, you can track expenses to maintain positive working capital, manage projects, collaborate with the team, and integrate third-party applications like Zoom, MS Office, Shopify, etc., to smoothly run all your business operations.
Buffer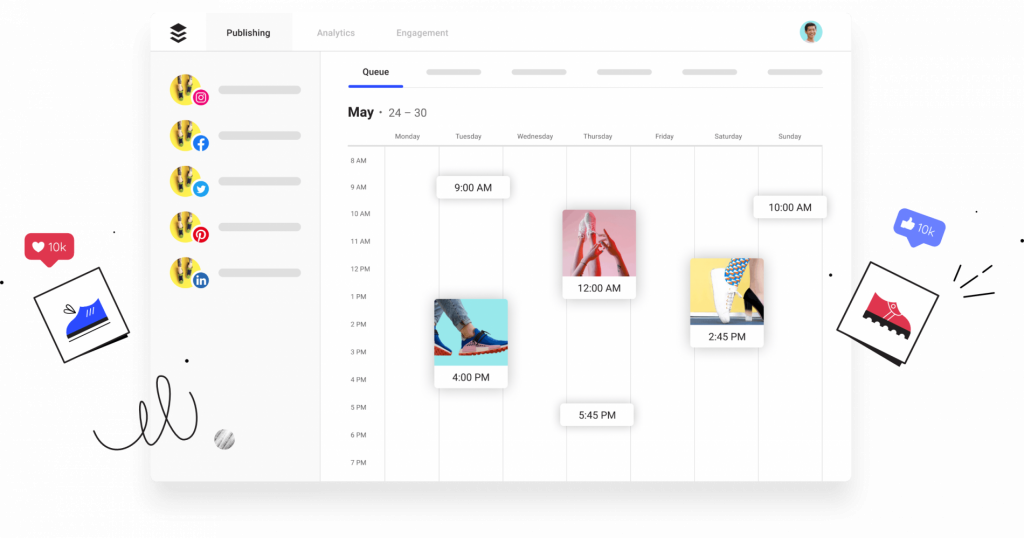 Managing social media for any business may seem easy, but it is not. You have a minimum of four and maximum as-many-as-you-like accounts that you could be managing to make sure the customers notice your business.
There is a multitude of content on these accounts to be created, scheduled, shared, and then tracked for performance.
So, every business can significantly benefit from an all-encompassing social media management tool. This software provides every tool to run a social media account in one place. From scheduling to analytics, all is done with just a few taps.
One of this software is Buffer, a simple and fully integrated social media management tool that takes care of your business's social needs.
Buffer is your place to create content for every social media network, Facebook, Twitter, Instagram, Linked In, Pinterest, etc. After creating, you can schedule your posts, collaborate with the team to drive meaningful engagement for your brand.
Buffer also provides you with insights and analysis into how each one of your posts performed. Using these analytics, you can further improve your social media marketing campaigns.
SendPulse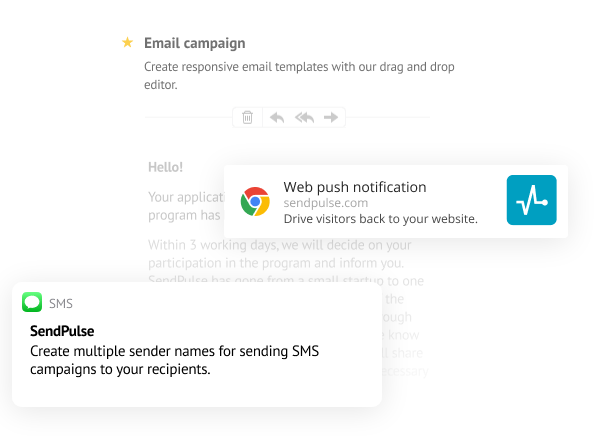 SendPulse is a marketing and messaging platform to get your brand's message across the masses and connect with your audience.
It is a tool to create and execute email marketing, bulk SMS service, add chatbots to your website and create instant browser notifications for your subscribers.
With SendPulse, you can spread your brand's message across continents in as many languages as you like.
The bulk SMS tool allows you to send messages in any language you want with 100% personalization. You can also create audience segmentation based on their gender, age, interests, mobile network code, and more.
With Chatbot Builder, you can install chatbots on Messenger, Instagram, WhatsApp, and Telegram. These chatbots cut your customer service expenses, provide 24/7 support and work as a salesperson to finalize deals. In a way, you are always connected with your customers even when you are offline.
The push notifications tell your customers about new products, sales, important updates, or new content on your website. Your customers receive these messages whenever they open the browser. These messages are effective as they are hard to miss.
Groove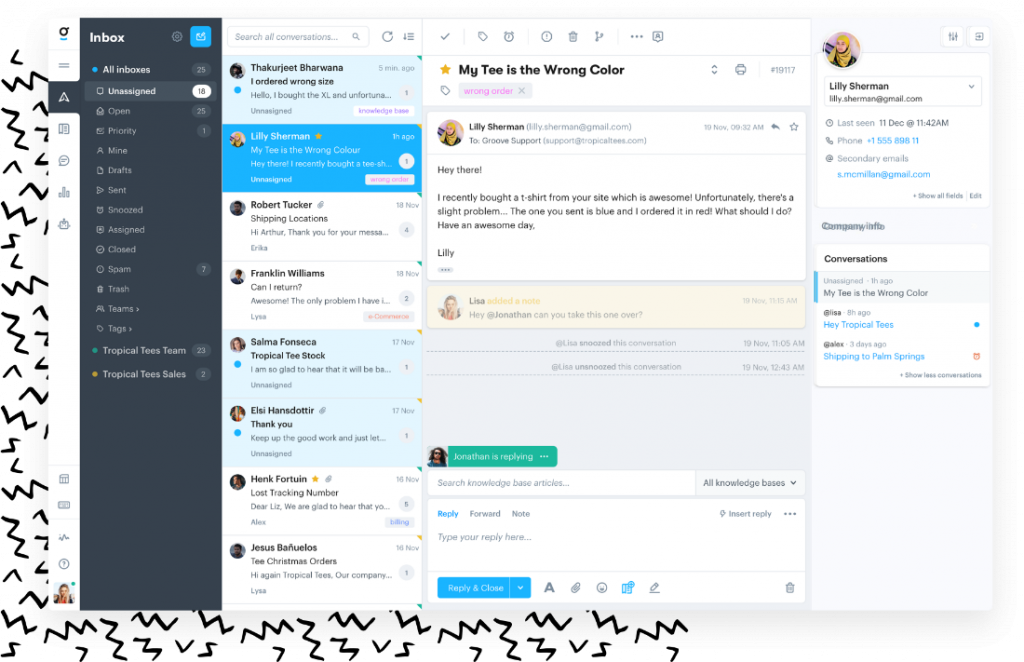 In today's age of internet and e-commerce, customer service and satisfaction are paramount. The customers want their favorite brands to be present 24×7 to assist them and address their complaints.
Groove helps you do just that. It provides all the tools you need to help deliver fast and effective customer care service without adding extra cost to your budget.
The most useful tool of Groove is the interactive dashboard which integrates all your inboxes on one page. No matter how you communicate with your customers, Facebook, Twitter, Instagram, you can bring all of them on one screen and deliver swift customer service.
Groove's live chat feature lets you talk to your customers on any page of your website. These fully customizable chat boxes let you answer any customers' queries, whether you have a representative online or not.
It provides tools to assist customers and gives you insight into the most important metrics about conversation, queries addressed, response time, and conversions.
With these insights, you can fix issues based on common queries. The search reports and webpage performances provide data about the most popular search term for your brand and the webpage or content that gets the most eyeballs on your website.
Final words
These are some of the tools that help you automate the most challenging aspects of your business, like customer services, brand messaging, social media management, and accounts.
However, there are tools for project management, in-house communication, web management, and content creation. These tools are effective because they cut the business cost and are available round-the-clock to help you scale your business.
What are your preferred tools for business automation? Tell us about them in the comments below.
Author bio
About Ashley Rosa: Ashley Rosa is a freelance writer and blogger. As writing is her passion that why she loves to write articles related to the latest trends in technology and sometimes on health-tech as well. She is crazy about chocolates. You can find her at twitter: @ashrosa2.