5 UI Design Mistakes That Could Kill Your Mobile App
Posted in by
Tudip
at 09:09
Comments Off

on 5 UI Design Mistakes That Could Kill Your Mobile App
5 UI Design Mistakes That Could Kill Your Mobile App
02 September 2021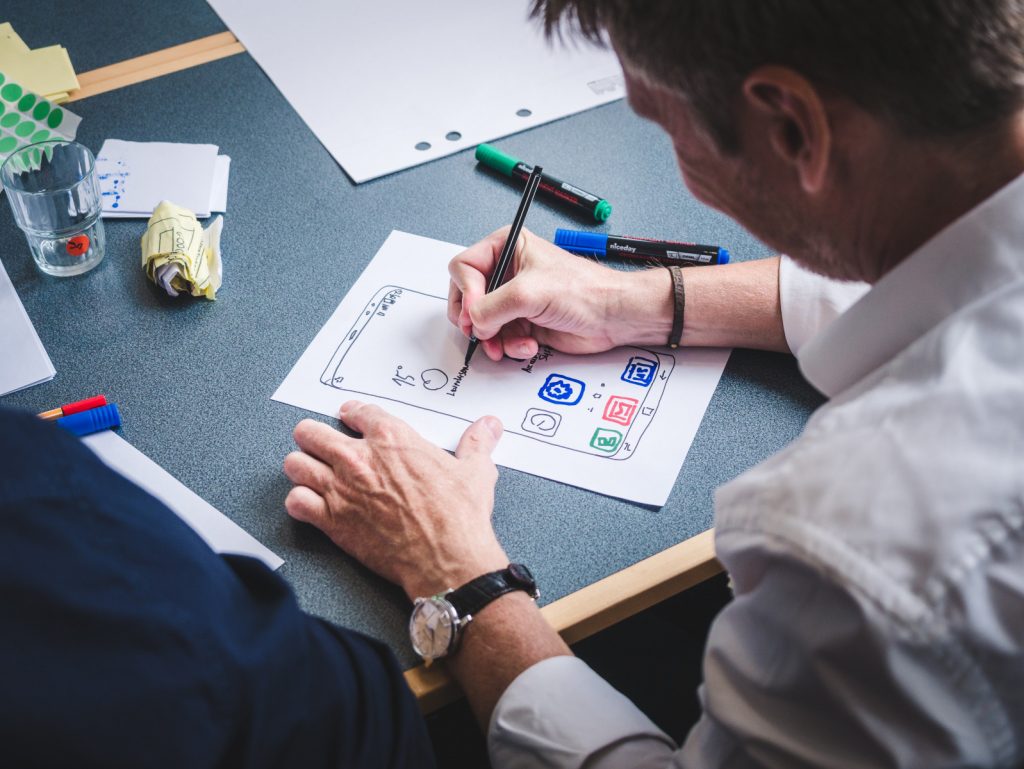 An application's user interface can be a vital element of its branding and visual identity. After all, the most successful apps are instantly recognizable. Although there is no universal formula that guarantees a good user interface, app developers of all skill levels often fall into major pitfalls and mistakes that ruin the user experience and, in turn, the app's success.
Here are five of the most common app design mistakes and how to avoid or fix them.
1. Overcrowded Screen
Mobile device screen sizes and resolutions have dramatically increased, from the 144p screens of the late-2000s to the Ultra HD-quality screens of today.
However, more screen space doesn't mean more elements on the screen is a good idea. One of the first pieces of advice a startup branding agency will give you is that less is more.
Too much text or too many buttons are detrimental to the user experience, as they distract from what's essential. If your users get lost and don't know where to click or tap to access what they need, they may be tempted to look for a competing app with a simpler design.
Conversely, using fewer buttons, larger text, and mindful placement of your design elements keeps your app readable and intuitive for users.
2. Unsuitable Fonts
Custom fonts can be a great way to give your app a unique visual identity that matches your startup's branding. However, they can also be difficult to read if not used in moderation.
Default system fonts are usually safe to use in most circumstances. However, remember that Android users can change the default system font, requiring you to account for various possibilities.
For example, an app that relies extensively on Roboto or Samsung Sans may look awkward or unreadable on a device with the system font set to Rosemary or Choco Cooky.
3. Too Many Notifications
The objective of every new mobile application is to be a part of the user's life. You want your app to interact with users and provide them with a good user experience without being overbearing.
Too few push notifications or reminders may lead to the app being forgotten and eventually uninstalled. But too many of them can also irritate or overwhelm users to the point where they no longer want the app. Remember: a notification is a type of interaction. Abusing them transforms these interactions into annoyances, giving the user a reason to switch them off or uninstall the app.
4. Inconsistent Design
An application with distinctive styling and layout can make your application easier to remember. Still, if the styling makes it hard to navigate or causes users to perform unwanted actions, they may remember your app for the wrong reasons.
As any branding agency for startups would tell you, users learn by doing. The best way to improve a user's experience through design is to stick to a style guide, specific color scheming, and patterning across your app. Exceptions exist and can be desirable in certain circumstances, such as a login page, but they should remain as simple and easy to understand as possible.
In addition, avoid deviating from standard symbols for certain features. For example, a settings button usually looks like a cog. Using custom symbols is risky; users may not understand its meaning, causing them to miss an otherwise accessible feature.
5. No Social Media Integration
Although having an option to sign up and log in with a traditional email address and password can be desirable, it should not be the only available method.
Forcing your users to remember their log-in details and passwords whenever they wish to log into your app wastes their time, potentially driving them toward uninstalling after too many failed log-in attempts.
The Takeaway
Balancing branding and visual identity with usability and functionality is never an easy task. Although each application has different goals, the overall guiding principle is to keep it as simple, intuitive, and easy to use as possible.
Test any UI changes with your QA department before deployment and gather any UI/UX feedback until you find the right approach.