GamebookApp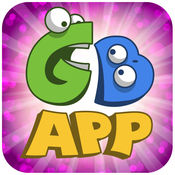 Key Challenges
The application has to have an ability to engage kids into learning through the gamification of the traditional process of learning.
The design has to be robust enough to not only expose kids into a learning but also to test their learnings.
Chaining of all the different abilities i.e. spelling, writing, reading, breaking down a word into syllables, identifying a word from avatars, etc. into 1 single uninterrupted process.
Jotting down the set of processes to help parents to understand the flow of application and importance of each feature.
Creating a strict approval process on a backend for the creatives (animator, illustrator, sound engineer, etc..) to guarantee the quality of media and its impact on engaging kids.
Progress
The product has three major building pillars in the implementation life cycle.

A publisher backend to allow creative people to add, update, manage the media through a very strict approval process, in order to guarantee the quality of media.
A strong backend service to supply the attractive media for each book.
An iOS application to consume the media from backend and present it in a predetermined interactive fashion.

The overall implementation took more than a year, which involves developing the whole features only by a single line of description.
Java backend is used as the API provider platform and Objective C is used as the App development language.
Result
GamebookApp is an educational platform that combines learning process with gaming through which kids are introduced to the magic of books.
A sophisticated publisher platform capable of managing a huge amount of creative work and their payments including timelines and delays.
Right now, we have 1500+ active users around the globe and still counting.
One can download app from the following URL or can simply search GamebookApp on AppStore or simply click the URL below: https://itunes.apple.com/us/app/gamebooks app/id1235048824?ls=1&mt=8 to see it in action.