P & V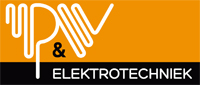 Challenge
What are the key factors for achieving excellence in connecting the electricity?
Progress
P & V Elektrotechniek designs and assembles high-performance low-voltage cabinets. P & V has grown since 1986 to become the largest independent panel builder in Belgium. The company manufactures both custom and series products for industry, utilities, OEMs, integrators and installers.
Result
From 1986 to P & V electronics has been developing rapidly today. The company's success is due to a clear vision and set of values ​​shared by management and staff. Both the vision and the values ​​are still alive today.