Shobingg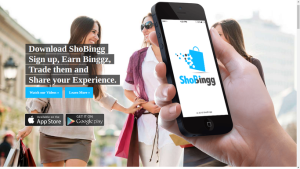 Challenge
A need in the Middle East, a need for customers to feel noticed, a need for businesses to recognize their regulars. A question arises how do you run your customer loyalty program in most streamlined way?
Progress
ShoBingg is a hosted platform to run your loyalty program and see the immediate gains. Customers can freely sign up or download the App to become a ShoBingg customer and start earning rewards immediately. Customers earn Binggz that they can redeem just like cash for goods and services at participating locations.
Result
Today, ShoBingg has grown into the best loyalty network in the region. It connects customers to their favorite stores without the inconvenience of cards and makes point collection social and fun.
For the smart business owner, ShoBingg is an all-inclusive platform for targeted offers and trend analysis; customer will even be a part of every one of Shobingg's massive marketing campaigns!