At Tudip, employees hold the key and our corporate credo is "Employee First". That is the reason why all our policies point towards the betterment of our employees and they are the centre of all we do. We are one "One Tudip family"; all of us stand for each other. Our work culture is very open where every employee can approach manager without any prior appointments for personal/professional talks. We are Equal Opportunities Company. Everyone in Tudip – from new recruit to the Director – is treated the same. All employees receive the same workspace, amount of employee leave time, benefits and other allowances. We believe respect is not taken but given by heart.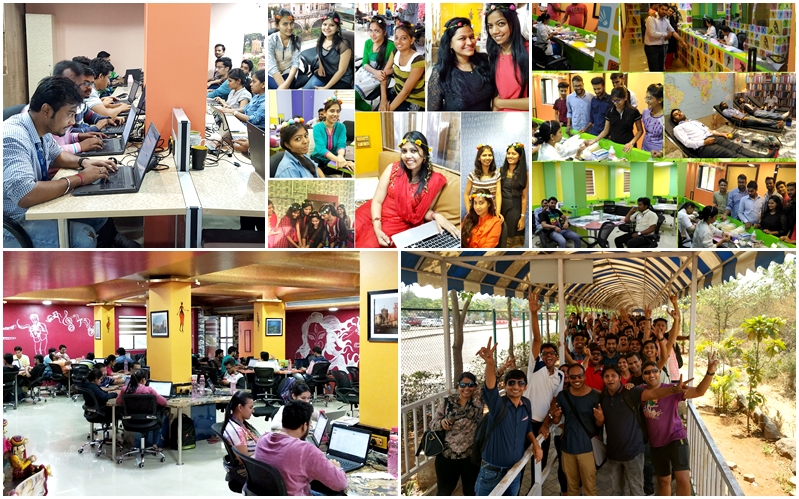 At Tudip, you join an elite new class of empowered employees. We offer you the freedom to live and work the way you want to. Our flexi-time policy allows you to decide when to work and upholds expectations for a balanced lifestyle. Mutual trust and respect define our employee relationships. There is no enforced dress code – we understand that attire has little bearing on your integrity. We spare no effort to create a work environment that is flexible, informal, supportive and empowering.
Tudipversary Wishes| Work Anniversary| We Rock
Tudip Technologies | Diwali Party | Diwali Celebration 2022 | Life At Tudip
Tudip Technologies |OpenAI Playground, the viral tool that lets an AI write nearly anything for you.
Tudip Technologies| CMMI L5| Mile Stone Achievement| Journey From CMMI L3 to CMMI L5
Tudip Technologies| Gratitude Day| Proud Tudipian
NASSCOM TECH INNOVATION CONCLAVE 2022| Tudip Technologies| Gold Sponsor
Ganpati Celebration at Tudip Technologies| Tudip cha Raja 2022| Dhol Tasha at Tudip
Fun day at Tudip!
Happy Independence Day!
1st day experience of employees
Tudip Sustainability Promise, Carbon Reduction by 2026
Dipti talk about Client Satisfaction, and futuristic organization
Get your Business workload to Cloud in less than 30 days
Tour our new office
Tour our new office - Tudip Technologies
TUDIP BRAVO 2020
Tudip Technologies Work Culture - Flexible, Supportive and Empowering
Best wishes for campus drive!!!
Tudip Technologies welcomes new hires!!! #Tudip #Campusjoining #Tudipfamily #Tudipians
Bansal College Campus Drive
Welcome Dance for the new joinees!!!