Shopify Developer
Posted in by
Tudip
at 06:11
Comments Off

on Shopify Developer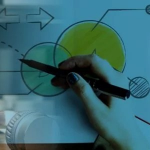 Website
Tudip Technologies Pvt. Ltd
Integrity Innovation Serenity
Shopify Developer
About Company:
Tudip Technologies Pvt. Ltd is a CMMI Level 5 extreme technology company. Careers at Tudip Technologies are not just jobs, but a promise of a bright and dynamic future. Tudip provides ample opportunities to grow within the company technically as well as a technocrat by promoting entrepreneurship. Tudip Technologies' careers will enable you to help clients enhance and improve while you build your career. We are a place which defines Integrity, Innovation, and Serenity. Tudip provides you a better platform that transforms an individual into an experienced and immensely skilled professional through an ethical and vibrant business environment. We are here for effective client servicing, taking care of our employees' needs, and creating a success story to remember.
Position Summary:
We are seeking an experienced Shopify Developer to join our dynamic team. As a Shopify Developer with at least 2 years of experience, you will play a crucial role in designing, implementing, and maintaining our online store, leveraging your expertise in Shopify web development, Shopify API, and MongoDB. If you are passionate about e-commerce, possess a strong technical background, and have a proven track record in Shopify development, we want to hear from you.
Please read the job criteria below and drop us an email at joinus@tudip.com OR create an account at our Recruitment Portal to get started.
Roles & Responsibilities:
As a part of an agile team environment, you are expected to independently work on end-to-end target delivery which includes –
Collaborate with cross-functional teams to understand business requirements and translate them into Shopify solutions.

Customize and maintain the Shopify store, ensuring it aligns with our brand and business objectives.

Develop and integrate Shopify apps to enhance the functionality and user experience of the online store.

Optimize the website's performance, including page load times and responsiveness.

Implement SEO best practices to improve the store's search engine visibility.

Troubleshoot and resolve technical issues, including front-end and back-end problems.

Stay up-to-date with the latest Shopify updates, trends, and industry best practices.

Ensure a seamless shopping experience for customers by enhancing the checkout process and navigation.

Ability to work both independently and collaboratively in a team environment.

Strong attention to detail and a commitment to delivering high-quality work.

Problem-solving and communication skills to speak with client.
Job Requirements/Qualifications:
Educational Qualification: Bachelor's degree in Computer Science, Software Engineering, or a related field, or an MCA (Master of Computer Applications).


Minimum of 2 years of experience in Shopify development.

Strong proficiency in Shopify web development and theme customization.

Proficiency with Shopify API and the ability to integrate third-party services.

Knowledge of front-end technologies (HTML, CSS, JavaScript).
Preferred Skills:
Experience with other e-commerce platforms or CMS systems.

Knowledge of responsive design principles.


Experience with version control systems (e.g., Git).

Familiarity with web performance optimization techniques.