Strategic Account Manager
Posted in by
Tudip
at 01:11
Comments Off

on Strategic Account Manager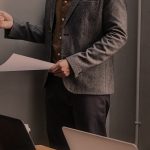 Website
Tudip Technologies Pvt. Ltd
Integrity Innovation Serenity
Strategic Account Manager
About Company:
Tudip Technologies Pvt. Ltd is a CMMI Level 5 extreme technology company. Careers at Tudip Technologies are not just jobs, but a promise of a bright and dynamic future. Tudip provides ample opportunities to grow within the company technically as well as a technocrat by promoting entrepreneurship. Tudip Technologies' careers will enable you to help clients enhance and improve while you build your career. We are a place which defines Integrity, Innovation, and Serenity. Tudip provides you a better platform that transforms an individual into an experienced and immensely skilled professional through an ethical and vibrant business environment. We are here for effective client servicing, taking care of our employees' needs, and creating a success story to remember.
Position Summary:
Strategic Account Managers "SAM's" in Tudip are the driving force behind the growth of our team. They're responsible for making contacts, opening doors and creating opportunities to add new organizations to our customer base. They do that through existing industry contacts, networking, driving sales initiatives, and following up on leads created through marketing activities, the website, and industry events.
Our SAM's stay closely involved with our customers throughout the project life cycle. With an expert team developing an exceptional product we strive to move from an initial engagement to becoming a valued learning partner of our clients. The SAM's are key to building relationships, winning further business, and developing our profile within the accounts.
Please read the job criteria below and drop us an email at joinus@tudip.com OR create an account at our Recruitment Portal to get started.
Roles & Responsibilities:
Working with the leadership team to hand-pick new target customers

Work with the CEO/SVP to build and maintain account plans and identify opportunities for further growth

Follow up new business opportunities, build relationships and set up meetings

Navigate and understand the prospective clients' business needs and effectively articulate our value proposition

Articulate client requirements to the bid team, working with them to produce a proposal that      meets the prospects needs, creative requirements and budget

Manage the bid commercials, presentation, negotiation and close process

Manage the transition of the client/project to Project Management team

Contribute to the development of marketing strategy and collateral
Job Requirements/Qualifications:
Minimum 3 years corporate Learning Services Sales experience
A strong understanding and interest in corporate learning with an ability to sell and discuss Learning Consultancy, Learning Content, Learning Platforms & Learning Experience.
Minimum 5 years B2B sales experience
Experience in bid writing and bid presentation
Comfortable working with clients at all levels
Motivated, driven and able to set and manage priorities
Extracting maximum value from email marketing software (e.g.,Hubspot, Google AdWords)
Excellent communication skills
Team-player, able to work alongside our creative teams and our Project Managers
Ability to present to audiences
Willingness to travel to clients sites (mostly in the US) as required