Another 5 UI Trends to Look Out for in 2021
Posted in by
Tudip
at 11:07
Comments Off

on Another 5 UI Trends to Look Out for in 2021
Another 5 UI Trends to Look Out for in 2021
19 July 2021
With more than half of 2021 in the books, we thought we'd serve you up with an update on the UI trends dominating the world of web design.
If you haven't already read it, we recommend you take a look at our first installment in this series here.
So, without further ado, let's dive into 5 additional UI trends you should be keeping your eye on through the end of 2021, and beyond:)
Collage art
Who amongst us hasn't at one point in our lives, created a piece of collage art?
Maybe after a family trip or momentous occasion?
Turns out that the collage aesthetic really lends itself to modern, eye-catching web design.
Like with many other UI trends, Collage art initially rose to popularity on social media.
A go-to format for Stories and news feed content, collages' ability to stimulate was soon discovered by web-designers.
A website's collage art will typically combine a number of key elements:
Most will embody a full-width visual, a precise cut-out of an image (usually a photograph) — all integrated with a mix of solid color graphics and patterned illustrations.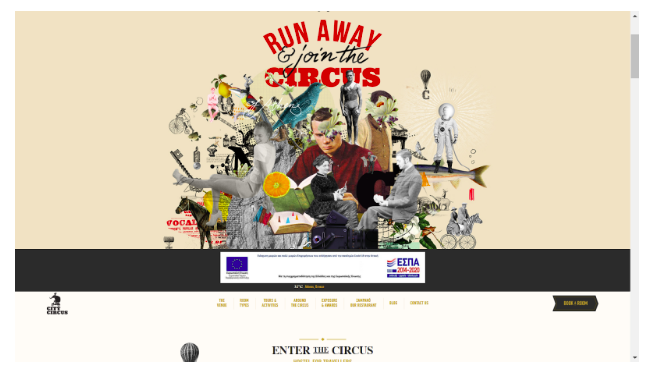 The City Circus, an Athens hostel, created a stunning homepage with a collage as its centerpiece. Incorporating images and art pertaining to the historical area in which it is located, The City Circus has one of the most striking hostel websites you'll ever see.
Seamless surrealism 
For some designers, incorporating elements of collage art into their design is merely the starting point. These bold web-designers leverage abstract, surreal aesthetic approaches.
One of the more common surrealist design trends, dubbed as seamless surrealism, entails positioning elements upon counterintuitive, unusual backgrounds.
Check this Gucci landing page as an example.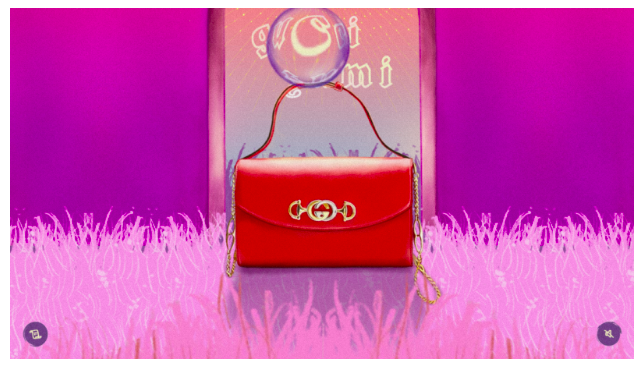 The high-end retailer positions each handbag within a unique, image-based background.
Visitors to the site (i.e. potential customers) can then see each item in a completely different way.
Suddenly, there's an added layer to each handbag's look and feel.
If you're going to opt for a surrealist approach, it would be best to start thinking in terms of flamboyant colors and textures.

Those will really help bring home the visual experience you're aiming to deliver to your audience.
Black & white illustrations with textures
Designers were much, much more limited in what they could do back in the early days of journalism.
Tasked with creating something visually stimulating with a 2 colored, monochrome palette, illustrators had very little to draw upon (no pun intended).
But, creativity is born out of necessity.
Inspired by the emerging world of animation, newspaper designers began honing their animation skills, en route to heavily incorporating cartoon elements in their work.
Opting for cartoon animation was discovered to have a drastic effect on the way readers consumed newspapers.
Soon, alleviating the reader's cognitive load with simple engaging imagery had become an industry go-to; the kind that would shape modern design, and which still is one of web design's core tenets.
Today, texture-based illustrations are created digitally. Inevitably, this causes them to look slightly different to their hand-drawn predecessors. This subtle change has minor design implications, such as a more uniform shade of black, and more precise symmetry and alignment.
This awesome landing page mockup elegantly blends old-school animation with enough hints of art-deco to give it a classic feel.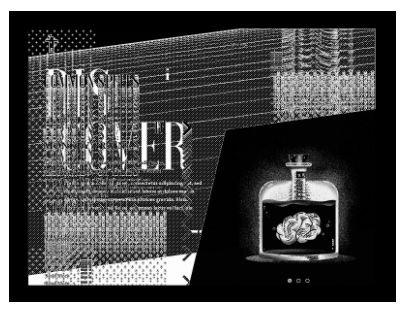 The typography perfectly complements the imagery, really accentuating the timeless charm of this aesthetic.
Elegant Serif fonts
Serif fonts are a go-to for web designers.
With good reason.
Between their sleek legibility and simple structure, web designers know they can incorporate Serif fonts into almost any aesthetic style.
Current stylistic trends help Serif's popularity soar even higher amongst web designers.
Larger screens, for example, enable serif fonts to appear less cluttered and more readable — thanks to increased space around the words. Likewise, the higher resolution makes the heavier or more illustrious letters appear with greater clarity.
You really can't go wrong with just about any Serif font. However, web-designers seem to have a special affinity for "elegant"-style fonts. These include the well-known font families Georgia or Times (both found in Google Fonts).
Lesser known fonts have become popular too — such as Portrait or Noe Display.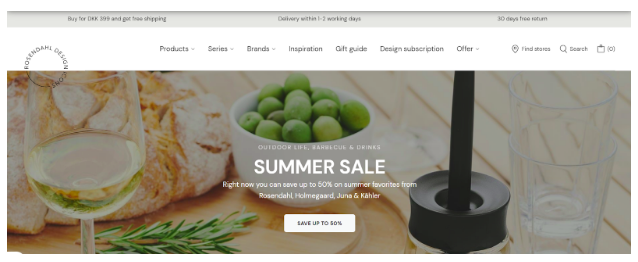 This ecommerce website makes use of the Abel font. Elegant and highly legible, this member of the Serif font family complements the website's high-end offerings.
Despite being quite thin, each letter is very sharp and visible, and the messaging as a whole is highly stimulating.
Use of Emojis
There may have been room for more conservative voices on this matter a few years ago.
But in 2021, the debate regarding the use of emojis in web design has been settled 👨‍⚖️ .
Web creators have taken to the playful, endearing language of emojis, using them as part of their website content itself.
Leveraging these illustrated gestures is now an effective, simple way to illustrate brand sentiment and non-verbal messaging in a language familiar to users of all backgrounds.
Check these sites out: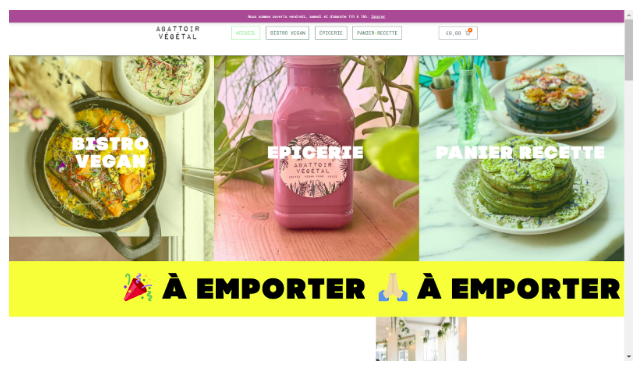 https://shop.abattoirvegetal.com/ 
Each leverages emojis to inject a certain levity to their messaging.
We recommend you take a look at the second website.
Not merely settling for adding emojis to the hero text stripe, the french restaurant's cursor takes the shape of emojis, as well; alternating between a peach and an eggplant.
Final thoughts and takeaways
Web designers need to do a lot in order to have their work stand out in 2021.
Tapping into prevailing design trends will go a long way in helping all designers find success, especially those who find themselves in a creative rut.
The trends presented are both readily available and easy to implement (for the most part 😉).
We wish you a ton of luck using them!
About the author
Yoni Yampolsky is a marketing manager at Elementor. The most popular WordPress website builder, Elementor powers more than 5% of all the world's websites.