Best Cloud Based Test Management Tools
Posted in by
Tudip
at 02:08
Comments Off

on Best Cloud Based Test Management Tools
Best Cloud Based Test Management Tools
Why testing in the cloud becomes more and more popular? Can we not only provide testing activities but also manage the testing process at different stages using cloud-based tools? You will find answers to these and other questions here. The advantages of the best cloud-based test management tools will be considered in this article. Factors like high scalability, cost efficiency, availability facilitate the growth of popularity of cloud testing. You have the ability to use multiple machines simultaneously in different environments without building your own infrastructure. As a result, the tools like Xamarin Test Cloud, CloudTest by Soasta or LoadStorm are very popular among the QA specialists. Naturally, those cloud-based tools become widely used even for managing different kinds of activities, concerned to the testing process: test artifacts creating, bug reporting, sharing and analyzing results, QA team and time management etc. So, let's start our review of the cloud-based software, which can qualify for the title of the best test management tools.
1) PractiTest

PractiTest is an innovative end-to-end system of test management. The main features and advantages of PractiTest:
An ability to manage the testing process at all stages according to the Agile principles.
It is easy to integrate with popular bug trackers and test management tools JIRA, Redmine, Pivotal Tracker, Mantis Bugzilla etc.
PractiTest is closely integrated with Selenium and Jenkins.
High-quality support.
Informative reports
Customized filters.
Special Development Kit.
Pricing: Monthly $35-45/tester (minimum 3 testers are required) + $15/developer Flexible discount system.
Free Trial Period: 14 days for the unlimited version.
2) TestLodge

TestLodge seems to be an optimal solution for startups and small teams with a limited budget. The main features and advantages of the TestLodge:
User-friendly and understandable interface.
It is adapted to the needs of each team within your company.
Bug reports are created automatically based on failed test cases.
TestLodge is integrated with 20 different testing tools: JIRA, GitHub, Trello, YouTrack, Redmine etc.
Well-illustrated dashboards and reports.
Pricing: Monthly $19-159/user (no users limitations).
Free Trial Period: 30 days.
3) TestMonitor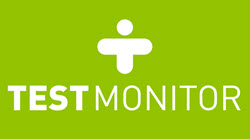 TestMonitor is another good choice for the small and middle-sized companies. "Testing with a Smile" is the motto of this user-friendly test management tool. The main features and advantages of the TestMonitor:
Easy to set up.
Customized risk management indicators.
It is integrated with hundreds of apps: JIRA, GitHub, Redmine,Pivotal Tracker, Google Docs, Dropbox etc.
Protected API.
Project roles customization.
Multilanguage support (English, German, Dutch, French and Spanish).
High level of the data security.
TestMonitor is ISTQB® and TMap NEXT® compliant.
Pricing: Monthly € 40/ 5 users – € 534/50 user. There is a special offer in the Enterprise version (100 users).
Free Trial Period: 14 days.
4) EasyQA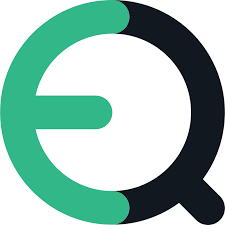 EasyQA is a convincing example of the multifunctional test management tool. It should be considered by any formats teams with different sized projects. The main features and advantages of the EasyQA:
Full control over all testing activities.
Analytical reports and dashboards.
SDK for Android and iOS apps.
Special Chrome Extension.
In-app bug reporting.
Server Log Error Handler.
Integrations with popular tools: JIRA, YouTrack, GitHub, GitLab , Redmine, PivotalTracker, Trello, and Jenkins.
Customized project management options.
Time and testing activities tracking.
Pricing: Monthly $10/user. Special discount offer – $5/user (till 30th of September).
Free Trial Period: 30 days.
5) Zephyr for JIRA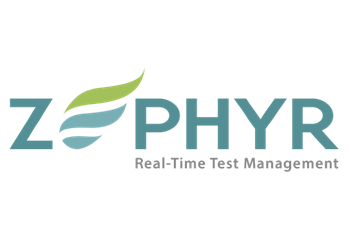 Cloud version of Zephyr for JIRA is the most wide used software for the big teams and projects. More than 11 000 global customers from more than 100 countries is the demonstrative evidence of the detection it as one of the best test management tools. The main features and advantages of Zephyr:
JIRA native testing. There is an ability to manage issues like any other JIRA ones.
The testing process is easy to start.
Zephyr Query Language and Execution Navigator, which enforce searching ability.
A comprehensive set of testing activities management.
It is easy and closely integrated with other parts of JIRA environment.
Individual configuration of the customized dashboards and metrics.
Ability to exported issues to the Word, Excel formats.
You can create multiple test iterations with multiple cycles.
Agile board.
A wide range of the high-customized filters.
Pricing: There is a $10 monthly flat fee for the up to 10 users. $3.50/user (11-100 users) – $0.76/user (2000 users). Free Trial Period: 30 days.
Merits of Cloud-Based Test Management Tools Finally, let's consider the main benefits you will get using the best cloud-based test management tools.
Cost saving Using cloud-based software there no need to install it on a server and then spend additional money for updates and new configurations. As a rule, you pay only for the features you really need and constantly use. Of course, you don't need to buy any hardware and a wide range of devices.
Accessibility Nowadays, more and more specialists operate remotely. Cloud-based platforms give you an ability not to be depended on geographical location, time or type of devices. So, you can effectively manage your team and testing processes at any time from any place in the world.
Scalability Correct distribution of efforts and scale of testing at different stages of the project is the obligatory task for the test manager. So, you cannot do without the software allows you to determine the scalability of your projects on any stage.
Reliability As a rule, cloud-based services have better support in comparison with the desktops ones. Customers of these services have more ability to influence the software quality via features requests.
Collaboration Actually, the cloud-based software looks like a headquarter, from where the whole testing activities are managed. Data sharing, tasks redistribution, communication with the remote team members is much faster and easier in the cloud. Summarized, it should be mentioned, that such kind of benefits is the real competitive advantage for your business. So, using cloud-based test management tools is not a popular trend, but a real business necessity. You just need to choose the tool appropriated to your team and projects. Hope, this article will help you to do this.