How To Achieve Higher Business Resilience With Mobile App?
Posted in by
Tudip
at 10:09
Comments Off

on How To Achieve Higher Business Resilience With Mobile App?
How To Achieve Higher Business Resilience With Mobile App?
14 September 2021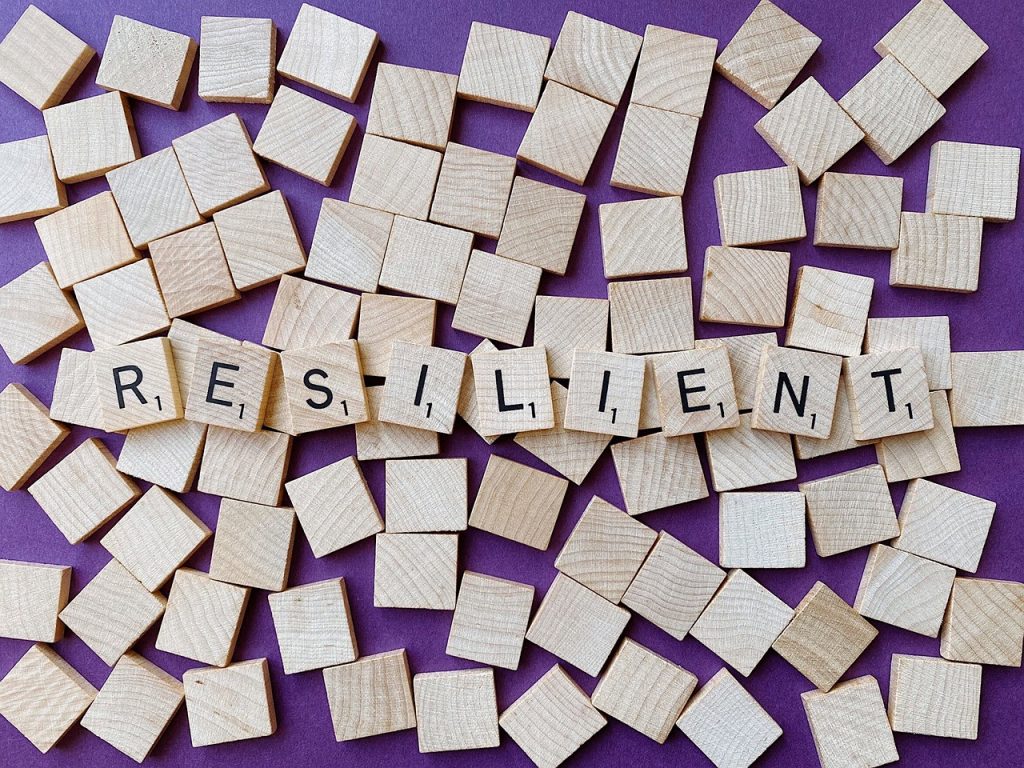 Image by Wokandapix from Pixabay
As the app market is the population has crossed all limits, the business apps face competitive challenges to stay popular. Since businesses rely too much on mobile apps, they need to address these challenges that are at odds with user engagement and popularity growth.
What are the key factors that make a business app resilient against all odds and challenges? Whether you build a video calling application or a live chat app, staying resilient and evolving with technologies will continue to be a critical success factor.
Based upon the examples of leading apps across all niches, we will present these factors and turn them favourable.
Remember that it is a Marathon and not a 100-meter sprint.
First of all, you need to take the competitive space of apps as a marathon instead of a hundred-meter sprint. Yes, you need to focus on long-term objectives and develop the app to perfection over time instead of just unrolling quickly. This is why embracing the Minimum Viable Product (MVP) approach is so effective.
Come with a primary and elementary app allowing customers to do things effortlessly, which your app is meant for. After launching the app, stay in constant touch with your audience and collect feedback as much as possible to know where the app needs improvements and value additions. In the long run, this approach will guarantee more resilience against market challenges.
Give priority to User Retention.
User retention remains an essential aspect of any sustainable and growth-focused business all over the globe. But at times of market volatility and slow traction, this is even more important for brands to embrace a highly effective strategy to retain customers. The principle is even more critical for app businesses exposed to frequent user abandonment.
The most important thing to retain users is to understand the user's journey and all the frictions experienced by them. Every app user passes through a specific trip just from when they start using the app to when they become the loyal advocate of the app brand.
The critical aspect is to deliver users a user experience for which they keep returning to an app. Ask which solutions they are using your app and prefer your service and accordingly help make this service available as effortlessly as possible.
To solve this mystery of giving customers an experience they like:
Start by knowing who your customers are.
Gather the correct customer information when the signup process is on.
Communicate to your users to get their feedback regarding the app.
Based on the customer feedback, update the buyer personas.
Analyse the key Cohorts leading to uninstalling of the app
Finally, to discover why people are going to uninstall the app, carry out a cohort analysis. The analysis will help to reveal the number of customers churn, the time they stir, and the key factors resulting in the uninstall.
Cohorts refer to all the different data points regarding the users sharing some common attributes of usage. The typical time of their installation, the content they mostly create reasons for abandoning the app and many others. By simply tracking all these cohorts, you can easily see factors impacting user retention.
For instance, an app admin can track a group of app users who just uninstalled an app within the last fortnight. By going deeper, you can detect various common and unique reasons for the uninstall of the app. The same cohorts can also be analysed to get a deeper understanding of the checkout process and issues leading to abandonment.
Deliver customised, consistent experiences
Whenever a user starts using your app for the first time, they may or may not have prior experience dealing with your brand through the website or just a physical store. The question is whether the app can deliver a user experience consistent with other interfaces. The inconsistency between the website and the app can be ruining the long term prospect of your app.
This consistency is of great significance since most customers expect to see a close match between your claims and the delivery. This is a core aspect of the trustworthiness of a business brand or an app. When you hire mobile app developers for your app project, make sure they deliver the expected consistency.
Ensure seamless upgrades
Although mobile platforms, smartphone devices, coding languages, and development frameworks continue to mature rapidly, it is essential for app upgrades and installs to be seamless and effortless. The
upgrades or reinstalls of the apps should not be negatively influenced by a newer version or a different operating system.
Without needing to initiate separate upgrades or updates, modern apps can upgrade an app automatically in the background just when the app is not in use or the device is connected to a Wi-Fi network. Such effortless and automatic upgrades and updates take off the pain of developers. There are other approaches like running upgrades on a parallel server while taking database backups.
In all the events of rebooting the system or carrying out reinstallation, the app must send notifications only to give users ease of carrying out these tasks at their convenience.
Conclusion
So, turning your business app resilient against all odds and challenges is not difficult if you follow these tested and tried measures. The vast majority of successful apps that never stopped evolving with the new technologies and market challenges embraced these practices successfully for their app projects.