How to Optimize Your Business Website to Attract Investors
Posted in by
Tudip
at 08:01
Comments Off

on How to Optimize Your Business Website to Attract Investors
How to Optimize Your Business Website to Attract Investors
14 January 2022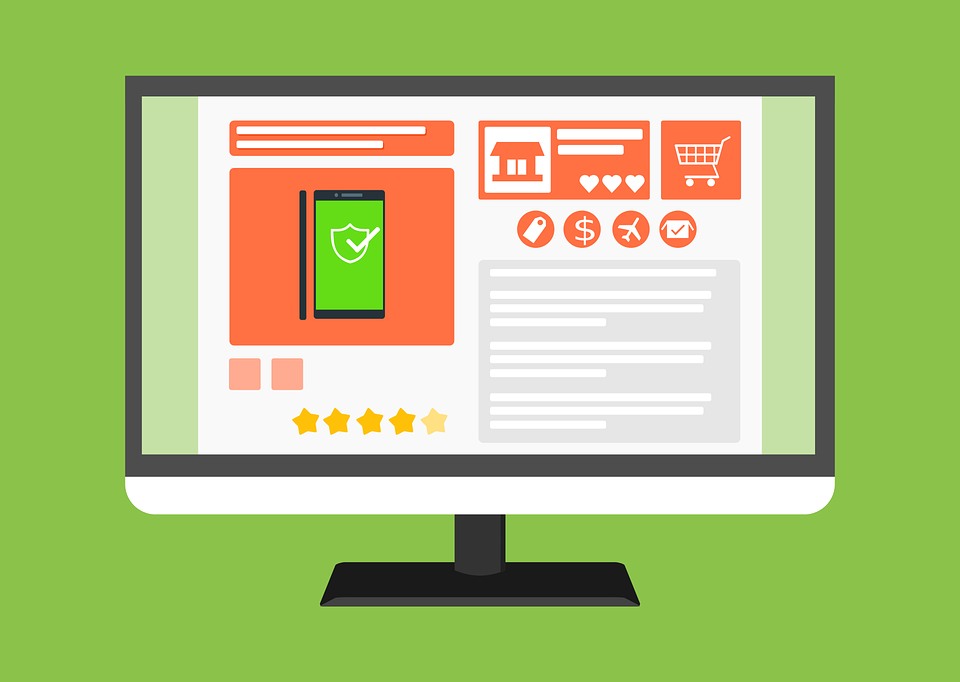 An essential aspect of a growing business is funding. That's because it allows you to expand your venture. This includes enhancing your products and services or extending your market reach.
Luckily, there are various ways we can raise funds for our business. This includes attracting the right investors.
If you are curious about how to do that, you are in the right place. In this post, we will share with you eight actionable ways you can catch the attention of suitable investors and compel them to fund your business:
1. Create an Investor Relations page
Set up a page that asks for funding explicitly from various funding entities. Make sure that you set up this page that will convince investors why they should invest in your business in the first place.
After you're done setting up the page, the next thing that you need to do is to promote it to the right investors.
If you are in the Life Sciences niche, this means catching the attention of investors, like Michelle Dipp That's because Michelle Dipp is a female leader in venture capital investing for Life Sciences startups.
Although this might be challenging, it's certainly helpful and highly effective in the long run.
2. Focus on design
Building an attractive design for your site isn't easy. You might want to consider hiring a professional web designer that has the experience to create a startup site. This way, the designer can gain insight into your goals and what you want to achieve on your site.
Whether it's coming up with something sleek, minimalist, or vibrant, your site's overall look can make or break your funding.
Remember that a beautiful web page makes all the difference in your business's overall success. Having a site that has a high-quality design will show prospective investors that you have a credible company.
So, be careful in crafting your site design because it affects how your company is perceived online. It will also be ideal if you focus on building a great site that's respectable enough for the eyes of prospective visitors.
It should also be direct and clutter-free. Similarly, you may want to produce quality content that states why your business needs investment. This includes enumerating the benefits they can reap when they invest in your business.
3. Optimize your web content
You may have heard somewhere that "content is king." This is especially true if you want to boost your funding.
While making quality content for your site can be particularly challenging, the reward that you'll be reaping, in the end, will be well worth it. In relation to this, produce that your potential investors may find worth consuming. Some excellent examples are corporate social responsibilities, product updates, and case studies.
That's because these are the types of content that an investor would want to see. After all, they want to know how you would use their money.
Doing so will help you better understand who's visiting your site, as well as who the prospective customers are. By establishing your startup or business as a thought leader in your industry, then it's easier to attract the right investors. You'll also have an easier time catching the attention of these investors.
4. Make necessary website upgrades
After you're done with the site audit and optimizing your website, the next thing that you need to do is to make the necessary upgrade. The key here is to make a lasting impression on potential investors that will land on your website.
The primary goal of making these site updates is to entice users to act, whether through contacting you or filling out a form. It will help if you design a funnel that will attract users to follow through with a compelling call to action (CTA.)
5. Make it mobile-friendly
While many investors use desktops when looking for investment opportunities, this shouldn't hinder you from making a mobile-friendly site. That's because you'll never know when a potential investor may discover your startup via a post on social media.
A lot of internet browsing happens on a lot of mobile devices nowadays. Keep in mind that investors are also busy people who tend to digest information when they're on the go. So, if they have a hard time navigating your site, or consuming information on their tiny, little screens, then it's likely that they'll tap away.
To attract the right investors, your business website should be mobile-responsive and accessible, regardless of the size of the screen. If you want to know how your site works on different devices, you can use Google's mobile test.
6. Don't forget about SEO
It also makes sense to optimize your site and description for the top keywords most users use or a particular problem that your company solves.
An investor might look you up through a Google search. Probably because they heard about you or are looking for a worthwhile investment opportunity.
This is where SEO can be helpful.
7. Analyze your website data
While a single piece of data doesn't have much effect, you'll gradually start to notice patterns when you accumulate this data over time.
For instance, thousands of people are landing on your home but do not proceed to other pages on your website. Another is that they are not clicking your CTA buttons.
You can also discover these things with web analysis. From there, you can figure out what changes you need to make to improve your website's performance.
8. Marketing is key
Your page is only as good as when you market it. After you've made a page, the next thing you need to do is develop an effective marketing plan. Doing so will allow you to connect with the right people.
It means that you have to circulate your site in front of people or circles who are known to fund businesses.
Over to You
The thing is, investors are also taking the risk every time they invest. That's why looking for investors can sometimes be tricky.
Nonetheless, the key is to catch their attention by producing the right content and optimizing it for search engines.