How to Use LinkedIn Marketing to Grow a Powerful Business Network
Posted in by
Tudip
at 08:02
Comments Off

on How to Use LinkedIn Marketing to Grow a Powerful Business Network
How to Use LinkedIn Marketing to Grow a Powerful Business Network
18 February 2022
"LinkedIn is no longer your digital resume. It is your online reputation"- Jill Rowley. 
It is a well-known fact that LinkedIn is the place to be if you want to grow in the business world both as a budding professional and as a startup owner. While Facebook has been leading the charts with over 2.89B monthly active users, LinkedIn has also been racking up 675M users monthly and over 722M users overall, out of which 40% are active daily.
This is also one of the reasons why Microsoft acquired it in 2016 for $26.2B. Furthermore, LinkedIn is home to 40M individuals in decision-making positions and 60M senior-level influencers, making it the perfect platform to build a network. So, how exactly should you go about it? Find out!
What is LinkedIn Marketing?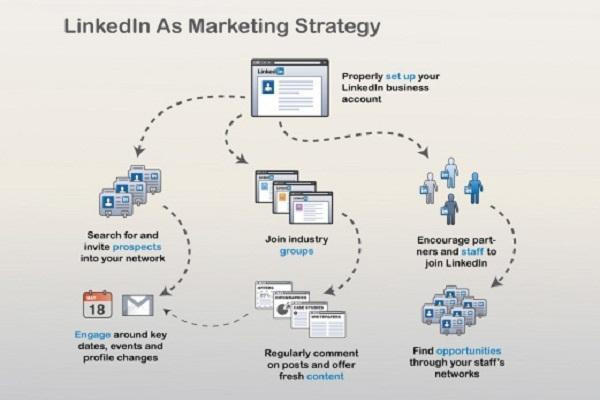 Just like other social media platforms, LinkedIn is a social media platform for professionals. And due to this very reason, it has become a place for marketing as well. As a result, LinkedIn marketing is making connections, generating leads, improving brand awareness and identity, and helping the business growth overall.
All of these are done to drive a particular marketing goal as part of a campaign and then sent to users to convince them faster and more effectively. A great example that has been doing that for a long time is Forbes.
Why LinkedIn Marketing?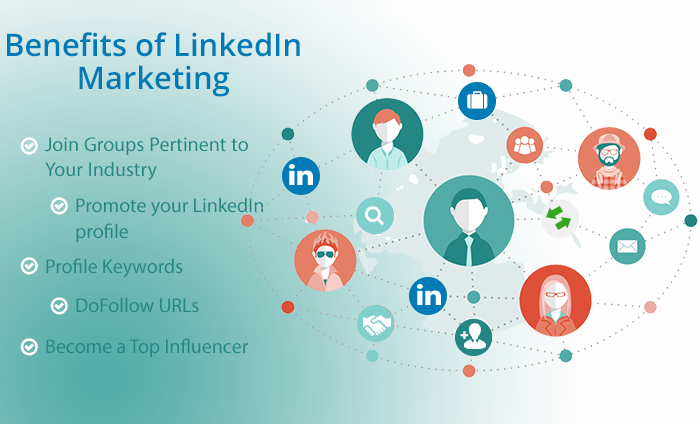 LinkedIn Marketing has become one of the most sought-after methods of growing your business because you can cater to your target audience. A platform full of professionals who are looking to grow their network is kept in check without any redundancies in the data acquired.
If you use LinkedIn Marketing effectively, you can generate high quality leads with more accuracy than Facebook and Twitter. The other reasons this is important are:
It is the most important social media network for professionals

94% B2B marketers prefer LinkedIn while only 21% of B2C marketers prefer LinkedIn.
The most popular platform for business owners

Over 57M companies are listed on LinkedIn.
Most effective tool for lead generation

Studies have revealed that leads generated through LinkedIn have the highest visitor-to-lead conversion rate.
Offers better brand visibility

A LinkedIn company page that is well optimized and catered as a value proposition for the users has a much higher chance of ranking better on Google search results.
Top 11 Hacks to Grow a Professional Business Network
Now that LinkedIn has gained prominence as being the first choice for business owners and B2B marketers to grow their business, the question is how to go about it. Unfortunately, most new companies struggle with creating a professional business network which causes them huge losses due to lack of credibility and lost revenue. However, there are a few steps that you can take to ensure this does not happen to your business. They are:
Determine your target audience
Target audience is the game's name in building a network and in any kind of online marketing. If you do not know who your target audience is, you will not find any people to buy your product. Targeting on LinkedIn is one of the platform's best features and gets more leads/conversions overall from your marketing campaigns.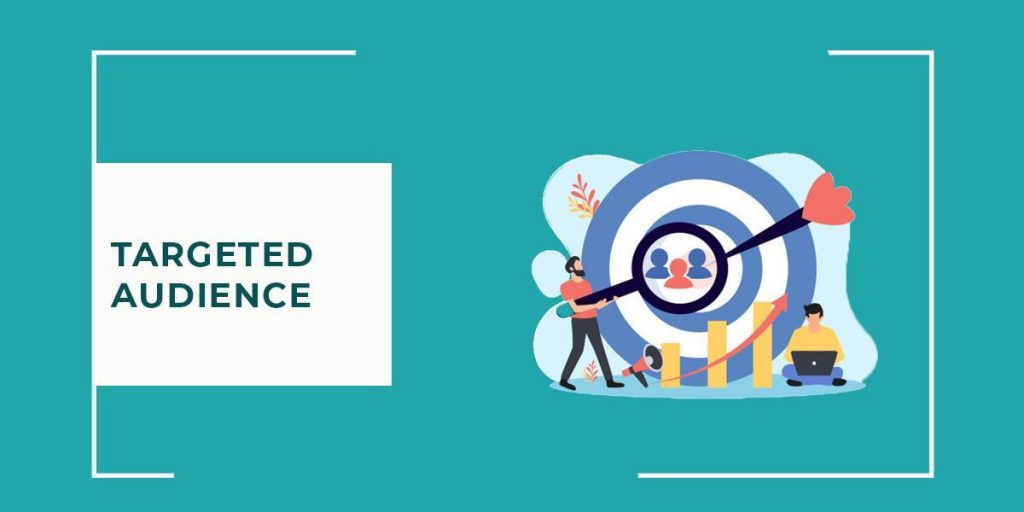 You can pop in filters like the location, the size of their company, the designation of the people, their decision-making influence, and even their activity on the platform. All of this combined helps in understanding who is the most likely to respond well to your product and get credible leads.
Start with connections, then build relationships
It is often said that business is about building relationships with people. And to do that, you need to reach them first. So, the first thing to do on LinkedIn is to start connecting with people you have narrowed down as part of your target audience. Then, start striking up conversations with them on the platform to understand what they are looking for and how your product can help them solve their problems.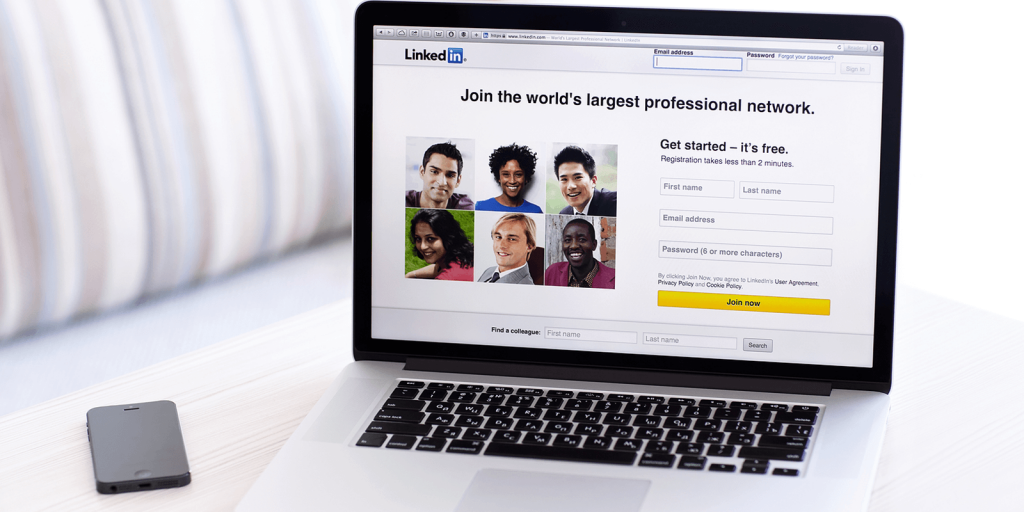 Do not become a door-to-door salesman just trying to push his product. Instead, just try and understand if your product is a perfect fit for their needs. If it is, you can start to plant an idea eventually and then take it forward from there. Build a rapport and foster a relationship with the people of your target audience before you go in for sale, as 84% of people are more likely to buy based on trust. This will help them to become recurring customers overall.
Post high-quality content of varying lengths
LinkedIn is no longer just an online resume; it is a professional social media network in itself that is equally as important as others like Facebook. High-quality content goes a long way in speaking to the audience than a person ever can. In addition, high-quality content should help the user in some way, like solving a problem the user has, helping them do a job better, or becoming more effective at their job.
This will lead them to understand that you offer real value through your products than others in the market. Use varying content lengths to engage your users and followers and understand what type of content they engage with the best and what length suits what kind of content. Doing all this can make a difference in getting an audience and retaining the audience.
Use hashtags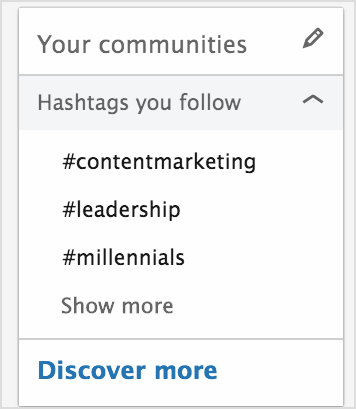 We cannot stress enough that hashtags are one of the most well-known methods to help get traction and visibility on the internet. Every social media platform uses hashtags to catalog the content and help categorize users. Many users create content for a specific niche like sales, business, entrepreneurship, and leadership. That allows the platform to understand what users to show the posts to. So, to grow your network, you need to use the right hashtags so that the right people can find you.
Use an engagement strategy
An engagement strategy is a process you use to engage people and businesses with your content. One of the best ways to do this is by engaging with the content, posts, and articles published by other people or even your competitors. Like, comment, and even share other people's content as part of your trust-building activity for your users.
Offer feedback, and leave thoughts or just a few words of appreciation for the content they have produced. Create value and help people. This will show them that you are not just here to toot your own horn but to add value to your users' lives. This has the benefit that people will engage with you more, maybe even reach out to you to know more about your business and products.
Get noticed with LinkedIn's Publishing Platform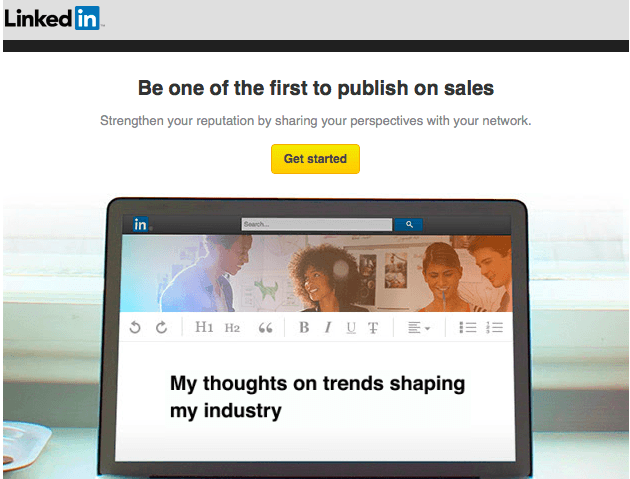 LinkedIn only allows you to use 3000 characters in a post, roughly 430 to 750 words. However, there are times you would want to publish long-form articles and content. For this, you can use LinkedIn's Publishing Platform, wherein you publish your long-form content and then share the link to it in a post on LinkedIn. This can help in brand and product segmentation for your audience.
Use LinkedIn Stories to show a raw glimpse into your business
Often, people are curious about what companies they love are doing behind the scenes to produce their spectacular products. To do this, you can use LinkedIn stories to show a raw glimpse into how you build your products. This can help instill more trust in your users and customers and establish a sense of transparency about the unknown things of your company on the internet.
Give a face to your employees
As part of giving a glimpse into your company, you can take it further by providing the people a face. E.g., instead of your "marketing manager," you could probably say, "Alex, who handles our marketing." Giving a face to your employees validates the core existence of your business as being human and being there to add value. It is a social psychological hack that helps people gain trust in your organization by having a human face.
Engage with influencers on LinkedIn groups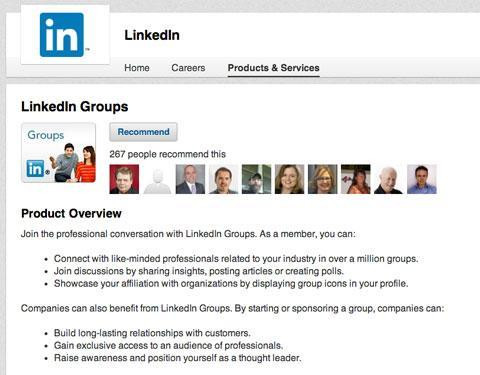 Like Facebook, LinkedIn Groups are placed to meet like-minded people and even influencers. Influencers can help your company get the initial traction your company needs since they already have an audience that listens to their opinions. And if you don't want to collaborate with them initially, you can build initial traction by engaging with their posts regularly. This will allow you to show up in front of your target audience.
Keep your publishing schedule consistent
Consistency is key to success with marketing, especially in today's digital world. Instead of haphazardly producing and posting content on your company page, set a schedule about when you want to publish your content. Use a content calendar by factoring in the analytics and deriving insights about maximum traction.
Use the power of your existing network
Your existing network comprises the people who have chosen to engage with you and your content. So while you work to get more connections and followers to grow your network, don't forget the power of your existing network. Ask them to share your content if they find it valuable enough for someone. You can even create a newsletter mailing list from your connections and start mailing them according to a schedule.
Conclusion
LinkedIn Marketing may seem like a David in front of the Goliath of Facebook Marketing. However, given the quality and the sheer ratio of visit-to-conversion, LinkedIn Marketing takes the cake. Hence, if you want to grow your business with high-value customers, LinkedIn is the place to be.
Author Bio:
Name: Bhavik Soni
Bio:
Bhavik Soni is a Creative Writer at Auto Monkey. We provide an original analysis of the latest happenings in the social media industry. Connect with Latest Social Media Trends and News plus tips on Twitter, Facebook and other social tools on the web.