Salesforce Lightning: Career and Certifications
Posted in by
Tudip
at 10:04
Comments Off

on Salesforce Lightning: Career and Certifications
Salesforce Lightning: Career and Certifications
09 April 2021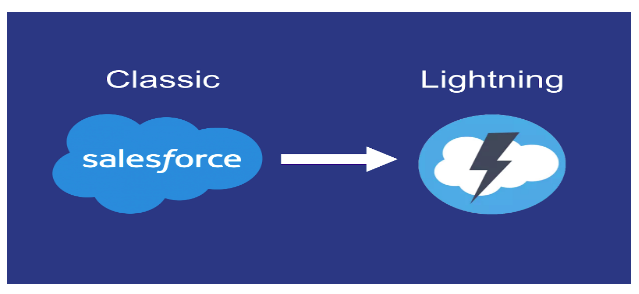 Salesforce Lightning: It is a component-based framework and by the help of this we can develop applications from Salesforce.com (basically Salesforce is a cloud based company and it provides CRM i.e., customer relationship management services) and interesting thing is that there is no requirement of any coding or programming skills.
Lightning terms here used which refers to real lightning (one that comes with storms) which indicates the power of this tool.
It is used to create fast, beautiful, and unique user experiences so that sales teams and sales representatives can sell faster and be focused on what's more important.
Salesforce Classic Vs Salesforce Lightning
As Salesforce lightning is an advanced version of Salesforce Classic so it provides modern user experience across every device and various tools that help build or update new applications with Lightning App Builder and Lightning Component.
Here is the list of some Lightning features:
Lightning App Builder: It provides drag and drop capacities to facilitate app creation as well as customization.
Lightning Component Framework: These components include tools and extensions which enable the development of reusable components and standalone applications.
AppExchange for Components: It makes more than 50 partner components available in the App Builder.
Experience: A graphical user interface that is optimized for speed.
Lightning Process Builder – A User Interface  tool for creating and visualizing automated business processes.
Lightning Schema Builder – A User Interface tool for viewing, creating objects, fields, and relationships.
Career in Salesforce
According to Burning Glass, if you have skills of Salesforce then you can earn more than $70k per annum also Salesforce is one of the top 10 digital skills that boost marketing careers. Famous companies like Facebook, Google, Facebook,Twitter, HCL and others are also using Salesforce. Good news is that Salesforce is expected to generate about 3.3 million employment opportunities by 2022. Salesforce was recognized as a CRM market leader for the sixth consecutive year in 2019.
List of most in demand Salesforce Certification
As we all know there is no better way to validate our skills than a certification so here is the list of top 7 Salesforce certification:
Salesforce Data Analyst
Salesforce Sales Cloud Consultant
Salesforce Developer
Salesforce Administrator.
Salesforce Architect
Salesforce Marketing Cloud Consultant
Salesforce Certified Advanced Administrator