Ten Marketing Campaign Ideas and Tips for Your Small Business
Posted in by
Tudip
at 12:05
Comments Off

on Ten Marketing Campaign Ideas and Tips for Your Small Business
Ten Marketing Campaign Ideas and Tips for Your Small Business
24 May 2022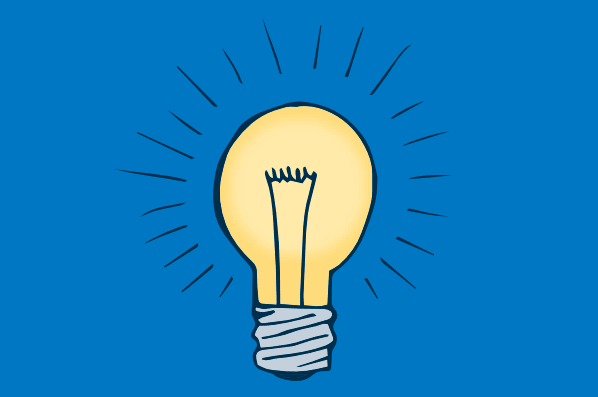 How can marketing campaign ideas help small businesses?
Running a successful business is quite a daunting task, especially for small business owners. Not always will an idea be successful and sales be higher than expected. Therefore, it is always a good time for owners to think about marketing campaign ideas that will be effective.
Here is a list of some marketing campaign ideas and tips for your small business to reach great heights.
Get up close and personal with your audience

Any business of any shape or size can endure in the industry only because of its audience. Therefore, when you create buyer personas and get familiar with personal data, you will get a clear sense of direction regarding your business. Furthermore, these personas can be segmented as per demographics, interests, and responsibilities.

All your marketing campaigns will respond better if you consider the audience. You can further personalize your marketing message and sales to each tapped and untapped persona. It is highly recommended to have conversations with your audience at the right time.

Share your story

Everybody loves stories, and your small business can use them as a marketing tool. People appreciate those businesses that are open about their struggles and their journey to success. Share your story on social media, newsletters, and your website to connect with your audience.

Building a connection with your audience based on emotions is vital to get them to support your business. Share the origins and the motivation behind your business. State facts that establish you as someone who knows what they do. Remind them that your business supports the economy by creating more jobs.

Partner with other small businesses

Networking and teaming up with other small businesses will increase your marketing ability. It is also a great way of advertising without going overboard with the expenditure to the masses. It always helps to cross-promote products with other compatible small businesses.

However, it is not an easy task to convince other businesses to partner with you. Nevertheless, you can pitch an idea to them as to how the plan will work for the benefit of both sides. You can use these free pitch deck templates to present the business plan in attention—grabbing manner.

Boost your social media content

Social media can make way for more opportunities for small businesses than ever possible. But due to the changing algorithms on social media, it is better to use paid advertisements and posts to get more traction.

Paid advertisements, sponsored posts, and other forms of social media marketing have all been effective so far. Therefore, for a small business to expand, boosting social media content can help in bringing more exposure and engagement at work.

Give out freebies on purchases

For a small business, each product sold matters a lot. To encourage more purchases, you can give a gift to each customer that spends a specific amount. Get more people to show up at your store by asking them to bring their receipts to the store to avail the offer.

Addtionationally, you can offer rewards or a loyalty system to people who sign up and create an account on your store's website. This is a motivating factor for people who will collect points and avail of benefits at your store. In the end, your small business will see better profits as more people sign up.

Incorporate market automation

Running a small business involves many tasks that require personal attention. This is because one needs to fulfill so many roles and responsibilities simultaneously. Furthermore, charges cannot be delegated as small businesses cannot afford more staff.

For better efficiency at work, business owners prefer shifting to those systems that can get more jobs done during the day. Marketing automation is your answer if you are looking for marketing solutions that save time and money and keep your business at the top of its game.

Marketing automation can help your business make the best out of every consumer interaction. It will automate processes like tracking sales, measuring conversions, identifying leads, and more. As a result, the number of businesses using automation is expected to grow in the future rapidly.

Schedule data cleaning processes

Data cleaning and updation is an essential step for small businesses to follow. However, if you do not have a routine data cleaning process in your company, it could destroy your marketing strategies.

But why is data cleaning needed? Most decisions made by businesses are under the impact of the data collected by them. If the data doesn't hold relevance anymore, you will create the wrong marketing strategy. Upon each cleanup, the data collected will be wiped off, and more reliable and accurate data will take its place.

Show more than tell

Gone are those days when printed content was important for marketing. Today, visual content is preferred and in demand. It is a no—brainer that the human brain can consumer images faster than words. So for a small business, marketing in the form of video content will be beneficial.

Social media platforms like Instagram, Facebook, and Snapchat are preferred for videos. However, as a small business owner, maybe it is time for you to move away from the screen and come in front of the camera. Video content establishes honesty in sales as the audience sees a live display of the product marketed by the business.

Create a free Google My Business account                                                                                                       

One of the most effective marketing strategies for small businesses is establishing their Google Business account. Your business can be visible on Google Maps, show in local Google searches, and appear on the right side of the knowledge panel for branded searches.

However, to ensure that your business always shows up in Google Search results or on Google Maps, you need to optimize your Google Business profile. Get your ownership verified through your Google My Business account to optimize your profile.

Start a blog

A great way to put out more content through your small business is to start blogging. Blogs have a significant impact on bringing more traffic to your site, improving user engagement and online visibility, and strengthening the overall SEO of your small business.

Blogs are a free tool to promote your business online so that potential clients can easily find you. You can target different audiences with different types of blogs. These blogs need not be lengthy but provide all the information your audiences want. Additionally, you can build SEO by including the relevant keywords in your content.
In conclusion
Apart from the above—mentioned marketing campaign ideas and tips, there are many other ways to keep your small business running. As your business evolves and your audience grows, you will find more marketing ideas to incorporate into your company. The bottom line is to stay observant and bring necessary upgrades to remain relevant in the industry.