Tudip: Top Cloud Computing Companies at Good Firms
Posted in by
Tudip
at 09:02
Comments Off

on Tudip: Top Cloud Computing Companies at Good Firms
Tudip: Top Cloud Computing Companies at Good Firms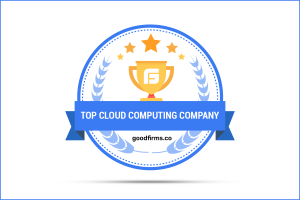 Tudip proves itself in the GoodFirms research criteria and arrives on the list of the world's top cloud computing companies.
About Tudip
Tudip is a renowned software development agency founded by two young entrepreneurs Dipti Agrawal and Tushar Apshankar. The founders and their team ensure delivering every solution on the foundation of with three core values – Integrity, Innovation, and Serenity. The firm's service basket involves developing and delivering web applications, mobile applications, Dev Ops, IoT, Cloud computing, testing, and translation services. The firm's cutting-edge technological solutions clubbed with innovation, and ecstatic client reviews make them the leaders at GoodFirms.
GoodFirms Research Process
GoodFirms is a B2B research and review platform, which thoroughly evaluates and constantly scrutinizes the service performance of multiple IT companies. Based on three primary research parameters – Quality, Reliability, and Ability, GoodFirms research team prepares a report and ranks the companies in respective categories. Similarly, GoodFirms recently evaluated Tudip and found that its cloud computing services are at par with other industry players. Thus, the researchers place Tudip among the top cloud computing companies of the globe.
Tudip' Performance Evaluation at GoodFirms
Quality: Tudip works with a mission of providing best-in-class development practices by offering industry-leading service solutions. Its mobile apps, websites, and software solutions are known for excellent quality. Not only quality, but the agency also concentrates upon contenting clients by its flexible, customized, and cost-effective outsourcing solutions. The worldwide clients of Tudip highly appreciate the agency's service quality, and they have shared multiple reviews at GoodFirms.
Client Review Snippet for Tudip's Mobile App Development Services at GoodFirms:

Looking at the rave reviews and minutely analyzing the services of Tudip, GoodFirms researchers consider that the agency will soon shine in the category of top Indian app developers.
Reliability: Founded in 2010, Tudip has grounded very well in the industry. Until now, the firm has a portfolio of serving 200+ clients in small and mid-size businesses. They have successfully delivered 450+ projects and are growing at a swift velocity. The core value proposition of the agency is to always achieve a win-win situation for all, which enhances the ratio of repeat clients. Along with this, the firm's business principles like on-time delivery, maintaining project confidentially, and providing best-in-class services have successfully established the factor of trust, and thus, Tudip has emerged as one of the highly reliable agencies to work within the industry.
Ability: Belonging to the industry for 9 years, Tudip has a team of tech-savvy developers, designers, marketers, project managers, engineers, testers, and team leaders who are proficient in fulfilling the clients' requirements. They are masters of the most modern technologies prevailing in the industry today. Also, they are capable of crafting customized software solutions using frameworks like Ruby on Rails depending upon the client's specific requirements. Such vast expertise and strong technical knowledge have taken Tudip on the list of top Ruby on Rails development companies at GoodFirms.
ScoreCard for Tudip Issued by GoodFirms
This scorecard presents the overall score of Tudip based on the above research parameters. The agency has earned an exceptional score for its services; thus it gets rewarded at GoodFirms.

About GoodFirms
Washington, D.C. based GoodFirms is a maverick B2B research and reviews firm that aligns its efforts in finding the top App Development and Software development companies delivering unparalleled SEO, Advertising and PPC services to its clients. GoodFirms' extensive research process ranks the companies, boosts their online reputation and helps service seekers pick the right technology partner that meets their business needs.
About the Author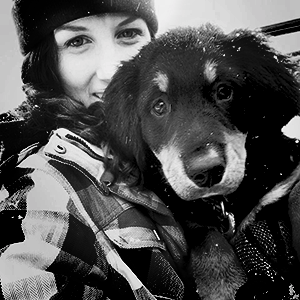 Anna Stark is presently working as a Content Writer with GoodFirms – Washington D.C. based B2B Research Company, which bridges the gap between service seekers and service providers. Anna's current role lingers her to shape every company's performance and key attributes into words. She firmly believes in the magic of words and equips new strategies that work, always in with ideas, something new to carve, and something original to decorate the firm's identity.