Website Hosting 101 – 6 Things to Consider Before you Build a Website
Posted in by
Tudip
at 10:08
Comments Off

on Website Hosting 101 – 6 Things to Consider Before you Build a Website
Website Hosting 101 – 6 Things to Consider Before you Build a Website
26 August 2021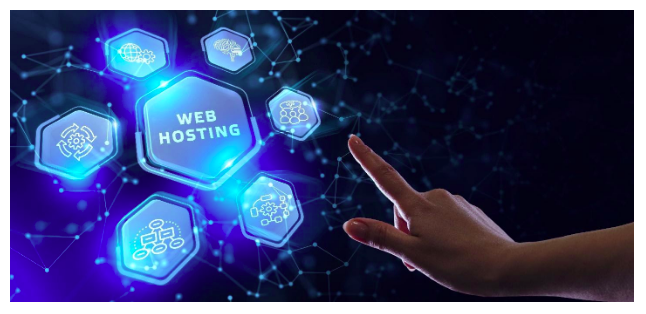 The world is increasingly going digital every second with constantly evolving technologies and new ones coming into the market every day. And as if it wasn't enough, the covid-19 pandemic gave the world the extra push to go digital.
There was still an organization that was running in an all traditional brick and mortar setting with no online presence, but this pandemic made shut down all businesses and forced them to go online as well. This meant to make websites and have a social media presence for your business.
The first step, however, is for your business to have a website. And for that, you need to know about website hosting platforms as well. We understand for those of you who have little to no knowledge about what website hosting platforms are and how much competition there is in the market, this can get a little confusing.
But we have you all covered, and we will tell you 6 things you need to consider before you build yourself a website. With this list, you will be able to make sure that you are going on the right track and have quality services.
6 Things to Consider Before you Build a Website
Choose the Best Hosting Providers
The first step towards building your business website is to choose the best hosting platform. Today are so many hosting providers that we understand it can get a bit confusing for you. And if you are new to this, it can be even more difficult for you.

This is why we have compiled a list of the best hosting platforms for you to consider.

Bluehost web hosting:This is a Utah-based company and offers shared hosting for $2.99 per month for 3 years. Their WordPress plan begins at $20 per month. The hosting plan works well with a lot of popular applications. The Cpanel platform allows you to tweak a lot of things as well, and they also offer a Weebly website builder that helps you create a website for up to 6 pages.

1&1 IONOS:This is the biggest hosting provider in Europe and competing with GoDaddy. It provides multiple services for just $ 0.99 per month. The platform is cheap compared to other hosting platforms and provides value in terms of free domain, SSL certificates, free website designing, etc.

HostGator:If you are on a budget and need good hosting plans, HostGator is the platform for you. The plans they offer, add a lot of value for the clients in terms of no limitation concerning bandwidth, sub-domains, disk spaces, FTP, emails, etc.Other Platforms:Other hosting platforms that are worth investing in includes GoDaddy, tsohost Webhosting, Wix Webhosting, and InMotion Webhosting.

The Drawback of Choosing the Wrong Hosting Provider

When choosing the host for your website, you need to consider the following factors that can impact your business in the long run:

Slow Speed:

If your site goes down due to a poor choice of hosting plan, your profits will suffer.

The slow speed of your website can also affect your customers in terms of customers not able to view your products or read about your business and its services.

Content Marketing:

Content Marketing is key to digital marketing today. This means that your hosting plan affects your content marketing strategy, SEO marketing, SEM, blogging, influencer marketing, etc.

Security:

Security matters a lot when you are running an online business. If you do not work on the security measures on your website, you probably are not going to have any sales. Think about it, are you comfortable making online payments on the website unless you are sure of their security measures or you know the brand is credible.


So if you are a new brand, you will have to work on building credibility. How can you do that?

Back-up the data in case of any security breach on remote servers

Make sure the hosting platforms can also provide a technical solution when such a breach occurs.

 

Factors to Consider When Choosing the Hosting Plan


You need to make sure that you have a reliable web host for your business website. Therefore to make sure that your website is safe, secure, accessible, and user-friendly, here are a few tips for you:

Understand what Webhosting means? You need to know about shared hosting, dedicated hosting, and virtual private servers. And make the right choice for your business website.




Customer service provided should be exceptional and should be available 24/7. Always check the hosting platforms' reviews you are interested in, rather than taking their word for it.

Make sure that your Hosting platform is offering maximum up-time. You should try for at least 99% up-time with your website hosting provider.

Go For Quality Services, Even If It Costs You a Bit More


You need to think that before you build a website, it is probably best you go with the hosting platform that provides you the best quality services, even if they are a bit expensive or a little bit above your budget.

Downtime for a website or slow speed is dangerous and can cost you a lot of business, which is why it is better that you don't compromise on quality. Think of it as an investment.

Scale Your Business
You need to understand that at one point if you play your cards right, your business will grow. This means that your hosting platform consideration should also change. A hosting platform should be able to give you upgrades and other value-added features that work well with your business.
Background Checks


The last piece of advice we will give you is to check the reputation of the hosting plan you are considering for your website. Do background checks, go to the website, and check the testimonials, etc.
Conclusion
In this article, we have outlined various factors that you should consider before you build yourself a website; this includes a name of authentic and quality web-hosting platforms, drawbacks of choosing the wrong ones, factors to consider before you choose the platform, etc.
We hope this article helps you make the best choice for your business.