Fitnur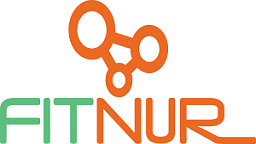 Challenge
The challenge is to make app similar like Facebook, tracking user's activity, data (status, likes, comments) sync up on timeline, managing plan advertisement while integrating the "Stripe" for payment and "Ejabberd" for chatting.
Progress
Our integrated data includes the "FitnurFitness" performance, for quick payment and chatting. Fitnur's goal is to make your path towards reaching your fitness goals not only easier, but more enjoyable. Connect with like-minded fitness enthusiasts as well as personal trainers and nutritionists to help you reach your fitness goals. Also, you can find all the registered members and trainers details by viewing their profile.
Result
"FitnurFitness" has made life easy for those who want to stay fit and healthy. Connect with Personal Trainers, Nutritionist and other Fitness Enthusiasts. The member hires a specific trainer by viewing his profile and selecting the trainer's payment plan and in turn the trainer sets meal and workout plan according to the member. Member can also communicate with other member by sending him friend request and accepting his request. Member can chat with the trainer and other members. Member can give reviews and like dislike to the particular trainer. In this way, the member can stay fit and healthy as it is rightly said "Take care of your body. It's the only place you have to live".