HR Operations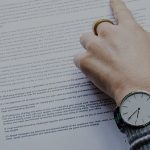 Website
Tudip Technologies Pvt Ltd
Integrity Innovation Serenity
HR Operations
About Company:
Tudip Technologies Pvt. Ltd is CMMI Level 5 company. Careers at Tudip Technologies are not just jobs, but a promise of a bright and dynamic future. Tudip provides ample opportunities to grow within the company technically as well as a technocrat by promoting entrepreneurship. Tudip Technologies' careers will enable them to help clients enhance and improve while building a career. We are a place that defines Integrity, Innovation, and Serenity. Tudip provides a better platform that translates an individual into an experienced and immensely skilled professional through an ethical and vibrant business environment. We are here for effective client servicing, taking care of our employees' needs, and creating a success story to remember.
Position Summary:
HR Operations in Tudip is responsible for managing and directing all human resources(HR) tasks in the company. Individuals in this role should possess a strong logical bent of mind.
Please read the job criteria below and drop us an email at joinus@tudip.com OR create an account at our Recruitment Portal to get started.
Roles & Responsibilities:
Educate, train, monitor, problem-solve, and ensure company HR policy is followed across all employees.
Coordinate and direct work activities for managers and employees.
Oversee daily operations of the HR department.
Conducting employee orientation and facilitating newcomers joining formalities.
Onboarding, Inductions, attendance management, leave management, documentation.
Qualification Required:
Educational Qualification: MBA (HR).
1–5 years of hands-on experience in the HR field.
Solid written and verbal communication skills.
Exceptional analytical and problem-solving skills.
Should be eager to learn, adapt and excel in an extreme technology company like Tudip.
Good computer literacy is a MUST.