Senior Enablement Program Designer (Remote)
Posted in by
Tudip
at 04:09
Comments Off

on Senior Enablement Program Designer (Remote)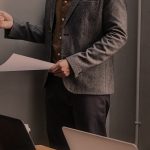 Website
Tudip Technologies Pvt. Ltd
Integrity Innovation Serenity
Senior Enablement Program Designer (Remote)
About Company:
Tudip Technologies Pvt. Ltd is a CMMI Level 5 extreme technology company. Careers at Tudip Technologies are not just jobs, but a promise of a bright and dynamic future. Tudip provides ample opportunities to grow within the company technically as well as a technocrat by promoting entrepreneurship. Tudip Technologies' careers will enable you to help clients enhance and improve while you build your career. We are a place which defines Integrity, Innovation, and Serenity. Tudip provides you a better platform that transforms an individual into an experienced and immensely skilled professional through an ethical and vibrant business environment. We are here for effective client servicing, taking care of our employees' needs, and creating a success story to remember.
Position Summary:
Digital Marketing Executive in Tudip is passionate for all things marketing and technology. Someone who understands and work towards performance based marketing, well-versed in the concepts surrounding digital marketing and how the Internet can become a strong asset to securing growing revenue, tech-savvy and intuitive with great ideas to reinforce our marketing campaign.
Please read the job criteria below and drop us an email at joinus@tudip.com OR create an account at our Recruitment Portal to get started.
Roles & Responsibilities:
As a part of an agile team environment, you are expected to independently work on end-to-end target delivery which includes –
Program Development: Design, develop, and continuously enhance training and enablement programs that align with the company's strategic goals and objectives.
Content Creation: Create engaging and effective training content, including e-learning modules, videos, documentation, and presentations.
Curriculum Design: Develop structured training curricula that cater to various roles and skill levels within the organization, ensuring a clear learning path for employees.
Learning Delivery: Facilitate training sessions and workshops, both in person and virtually, to educate employees and partners on product knowledge, sales methodologies, and other relevant topics.
Assessment and Evaluation: Implement evaluation strategies to measure the impact and effectiveness of enablement programs, making necessary adjustments for improvement.
Collaboration: Work closely with subject matter experts, department heads, and stakeholders to gather input and feedback for program development.
Technology Utilization: Leverage technology and e-learning platforms to enhance the delivery and accessibility of training materials.
Stay Current: Keep abreast of industry trends, best practices, and emerging technologies in enablement and training.
Documentation: Maintain accurate records of training materials, attendance, and program effectiveness.
Job Requirements/Qualifications:
Bachelor's degree in Education, Instructional Design, or a related field (Master's degree is a plus).
Min 5 years of experience in instructional design and enablement program development, preferably in learning platform
Strong knowledge of instructional design principles and adult learning theories.
Proficiency in e-learning authoring tools and learning management systems.
Excellent presentation and facilitation skills.
Strong project management and organizational abilities.
Ability to work effectively in cross-functional teams and communicate with stakeholders at all levels.