Jighi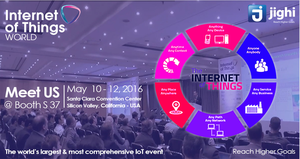 Challenge
How companies and institutions should improve their competitiveness by creating new sources of economic value?
Progress
JIGHI provides expertise at the intersection of business and technology. Its talented international team of business analysts and engineers support customers to improve competitiveness and create new sources of economic value. The Business Consulting Services technology strategy practice is a recognized market leader in innovative technologies, service oriented architecture (SOA), cloud computing and IT strategy. Java, JSF, RichFaces, Hibernate along with Jasper reports were extensively used in this solution.
Result
Jighi builds agile, intelligent and secure network solutions to support Service Providers' networks, Enterprise IT, Cloud, and Mobility initiatives. Working across all major sectors, JIGHI has inherent business expertise across more than a dozen industries.