Sheqtrack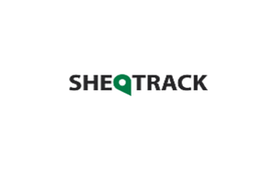 Challenge
How to increase safety for customers and their workforce?
Progress
Sheqtrack is a young and fast growing provider of safety solutions for the petrochemical industry. Their solar powered readers are entirely autonomous. The stand alone network will function even when electricity fails and will continue to communicate through their mobile internet connection. This also guarantees easy installation and no interference with existing IT infrastructures. MVC5 with WebAPI2 was extensively used in this solution with SQLServer backend.
This entire solution is deployed on cloud and supports multi-tenancy.
Result
The ATEX Localization System provides tank terminal managers with 24/7 visibility on their workforce locations and guarantees the respect of work permits. In case of an evacuation, the "digital presence board" helps emergency services focus on those people that are not yet assembled at the muster-points and on those not yet being evacuated. By constant research, development and integration of technological innovations, Sheqtrack is able to continue to increase safety for their customers and customer's workforce.