Tic Tac Toe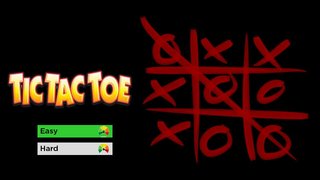 Challenge
Who doesn't love a quick game of tic-tac-toe? But the challenge is its easy-hard artificial intelligence logic.
Progress
Tic Tac Toe's logic for the toughness of the game executes according to the level selected by the user.
Result
Tic Tac Toe lovers finally found their long lost and most loved game at Roku Channel Store.