A/B Testing with Google Optimize
Posted in by
Tudip
at 02:07
Comments Off

on A/B Testing with Google Optimize
A/B Testing with Google Optimize
A/B testing
A/B testing is important for a website to identify the marketing trends based on user perspective using two variants of the same webpage.
Create a hypothesis
Before starting an actual experiment, first find out the problem to gain more attention of users towards the website. The solution can be a small change in the webpages. Discuss these solutions before starting to implement an experiment. Once you identified a problem and possible solutions we can start with the experiment.
Steps for A/B testing setup
Login to Google optimize account (https://optimize.google.com)
Create an experiment:

Click on an EXPERIMENT button to create your experiment.
Enter the experiment name and editing page URL and click on CREATE EXPERIMENT button.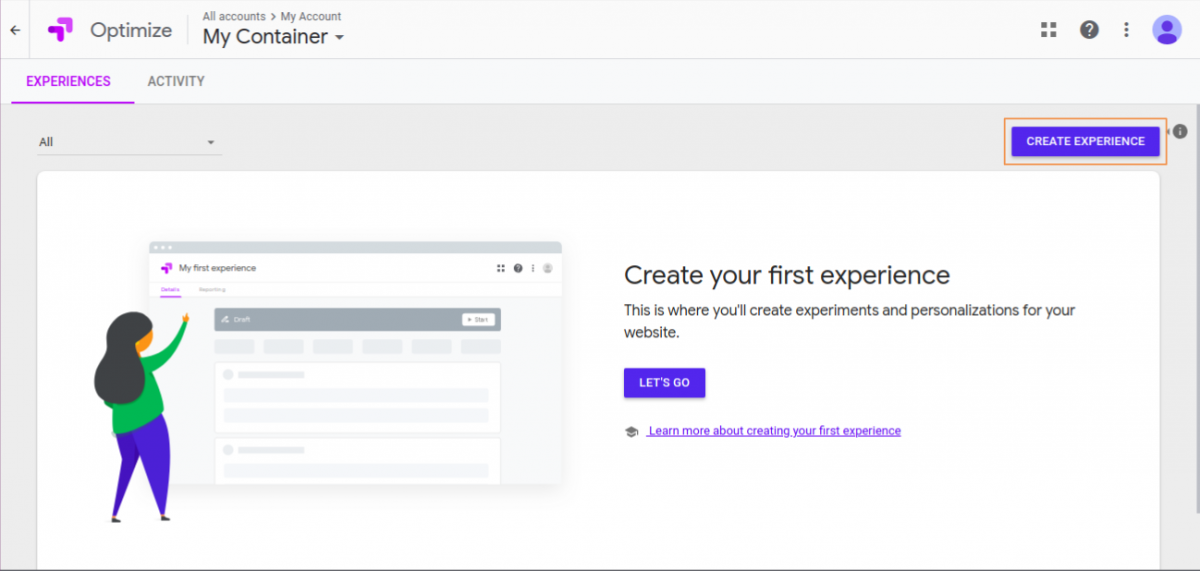 Create a variant:

After creating an experiment you will redirect to the experiment page.
Click on ADD VARIANT button to create the first variant of your webpage.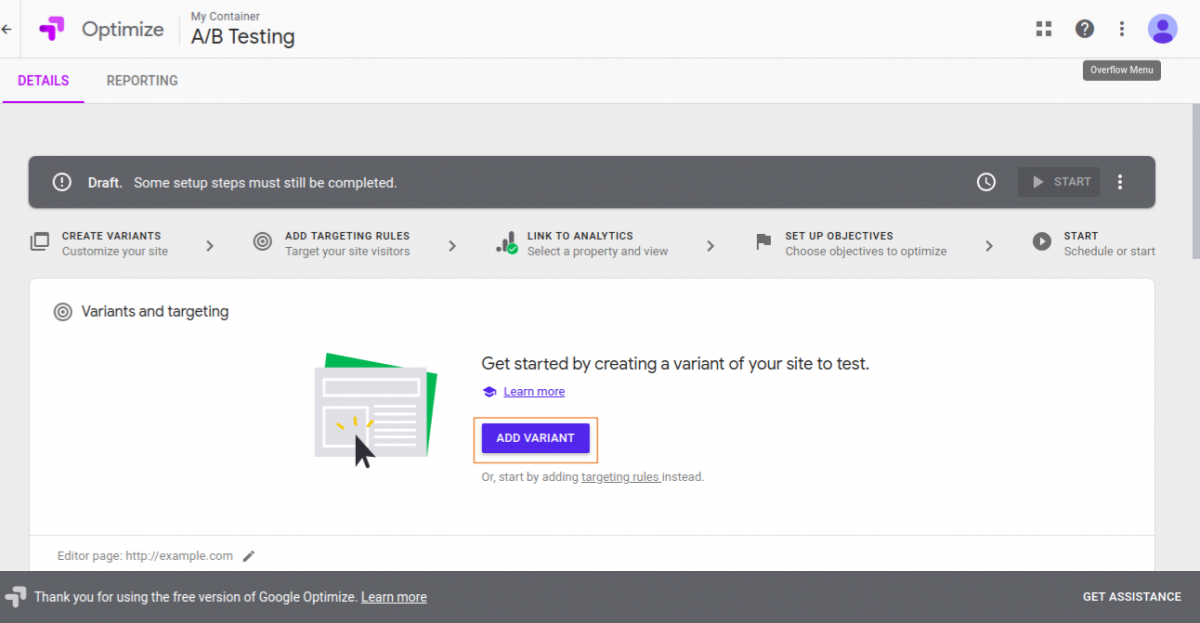 Enter your variant name and click on the DONE button.
You will find a new variant created under the variant section.
Click on the EDIT button present extreme right of the newly created variant.
You will be redirected to your webpage to edit.
Make the necessary changes on your webpage using Optimize extension.

Note: Install Optimize extension

Click on the DONE button to save your changes. You can review the changes using the PREVIEW button in front of the newly created variant.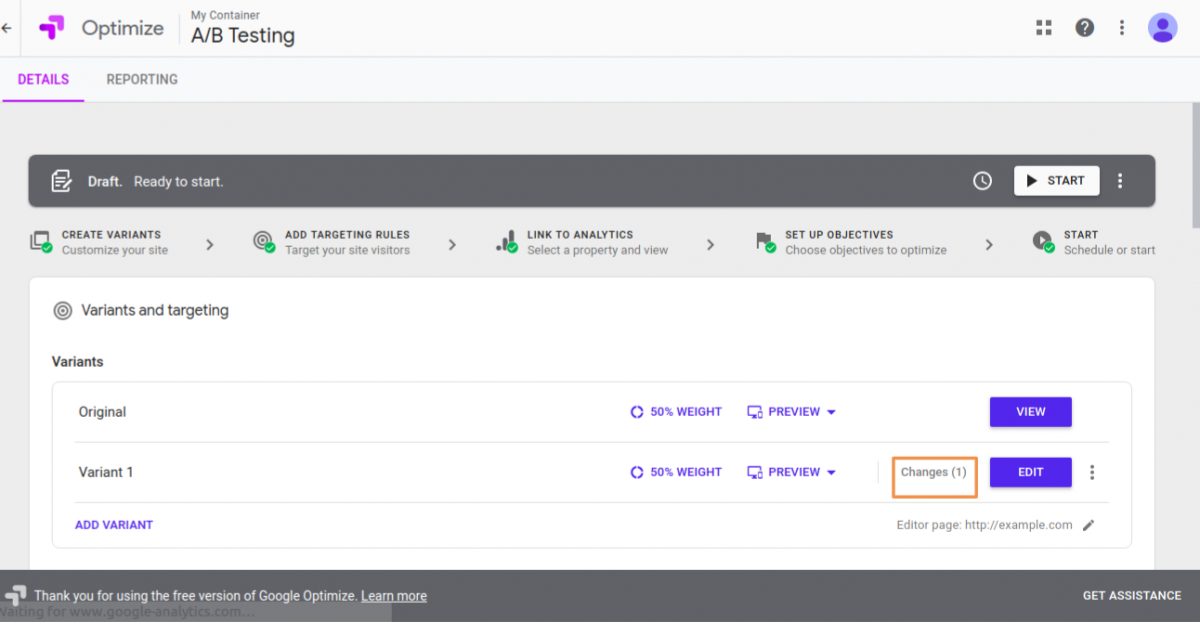 Set targeting rules:

You can set the rule to decides eligible visitors for your experiment.
Click on the ADD RULE button under targeting section to set rules for the experiment.
You can set the following types of targeting rules:

URL targeting
Google Analytics Audiences targeting
Behavior targeting
Geo targeting
Technology targeting
JavaScript variable targeting
First-party cookie targeting
Custom JavaScript targeting
Query parameter targeting
Data layer variable targeting

Please refer Targeting overview link for more information.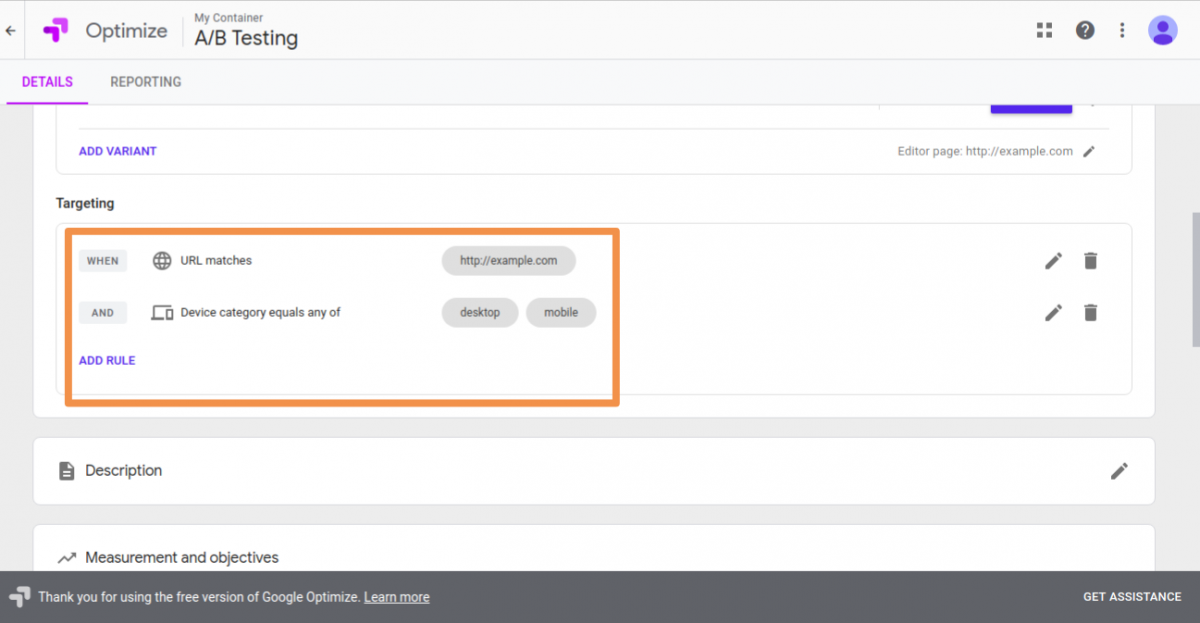 Set measurements and objective:

Optimizer uses Google analytics for tracking and measurement.
Objectives are the goals which are created in Google Analytics as metrics or activities.
Bounces, Pageviews and Session Durations are default objectives given for your experiment. You can select them as per your requirement.
Also, goals created in your associated Google Analytics view section will show up in the objective section of Google Optimize.

Google Optimize settings:

You can verify for Google Optimize installation by clicking on the RUN DIAGNOSTICS button under the settings section.
Email notifications can be enabled for an experiment.
Schedule/Start experiment
Once all the setup is done for the experiment, you are ready to start the experiment.
Click on the START button given in the header.
You can also schedule the start time and end time using the schedule icon given near to the START button.
You should run this experiment at least 2 weeks or your variant completed the baseline.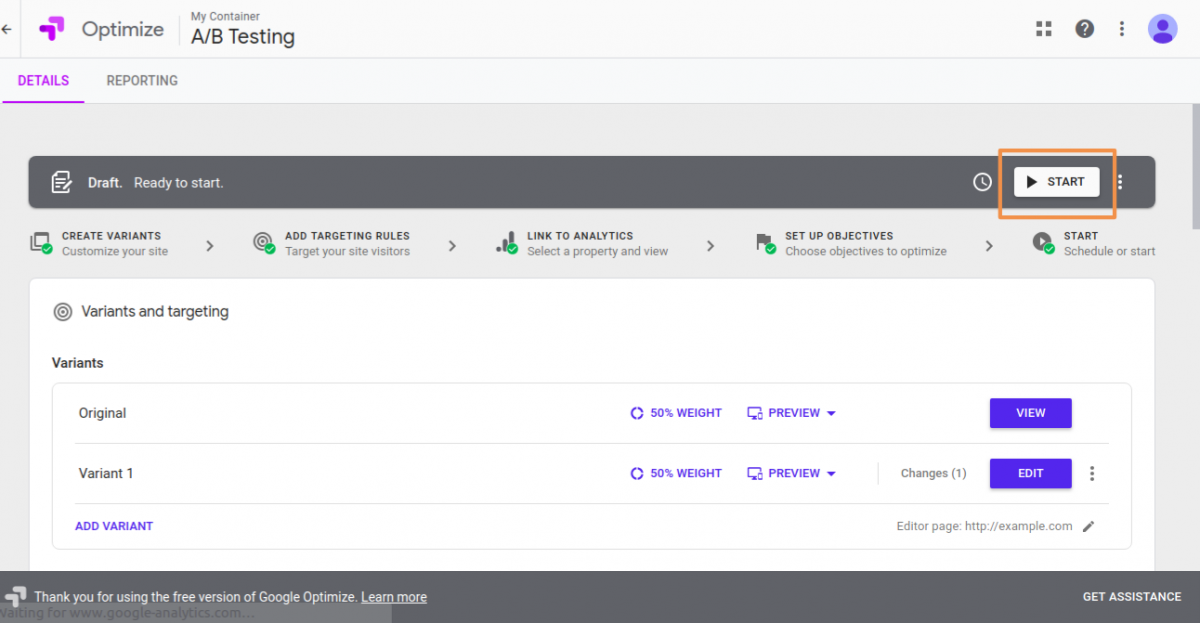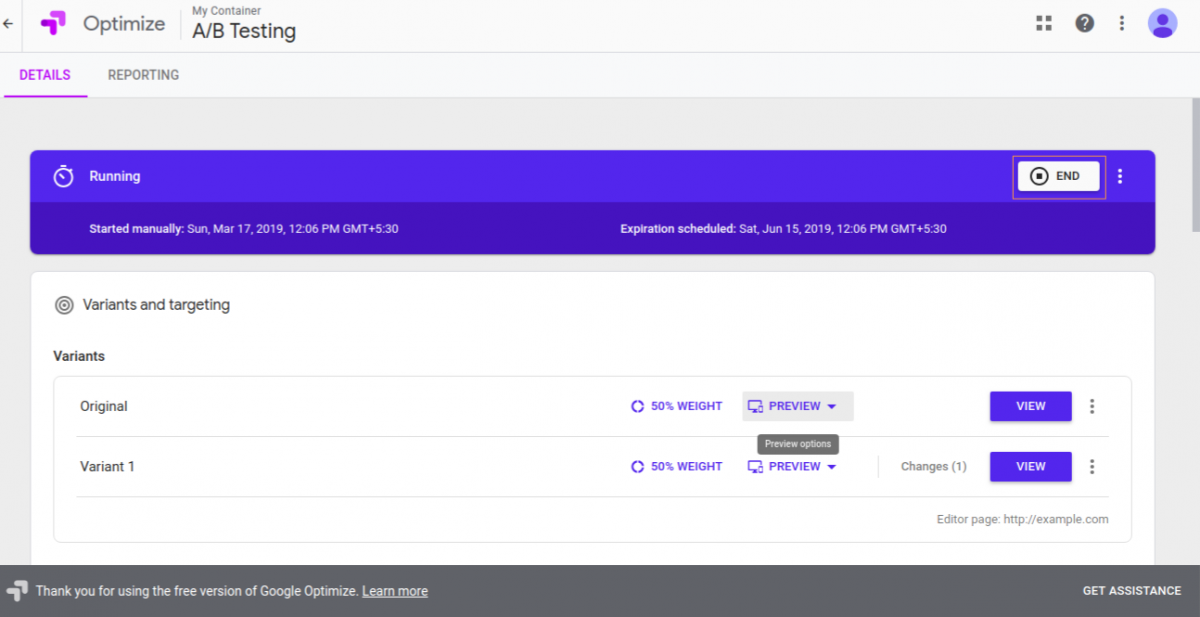 Report
To measure and monitor the result of the result, click on the Report tab on the experiment page. It will show you how variants perform. In addition to this, you can analyze your experiment using Google Analytics.
Login to your Google Analytics account.
Goto Reporting section, select Behaviour > Experiment.