AppSheet Automation: Learn to build no-code Application
Posted in by
Tudip
at 08:05
Comments Off

on AppSheet Automation: Learn to build no-code Application
AppSheet Automation: Learn to build no-code Application
24 May 2021
AppSheet Automation allows line-of-business employees to write apps without knowing how to write code.The AI-powered solution anticipates your automation requirements, provides intelligent suggestions, and auto-constructs actions based on user intent.
Google's AppSheet has been part of Google Cloud. It was originally designed to let anyone create powerful apps without writing a single line of code. The users can use AppSheet to create the apps and focus on using it rather than fixing or maintaining it. The new tool allows developers to create their own application right from Google Sheet. Automation can not only help businesses ramp up the pace of tasks, but also help them with weeding out unavoidable manual errors.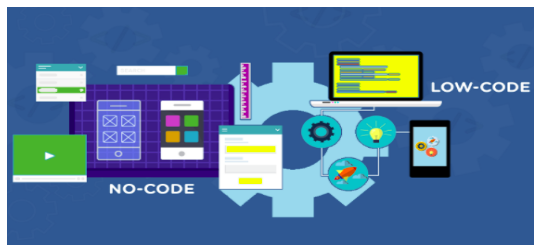 The ease of governance in AppSheet Automation ensures that enterprises remain assured regarding the security of their data. The use cases for this involve tasks such as human-centric processes, application integration, and document-based processes. AppSheet Automation offers AI-driven functions that provide contextual suggestions based on natural language inputs. This helps in the development of rich apps and powerful automation as the entire process harnessed the power of no-code.
With AppSheet's tools, iOS and Android apps that are interactive and fully functional can be easily built. Users simply need to connect either their local data or data stored in the cloud. Even with no previous coding experience, users can easily add custom features, such as email alerts, GPS maps, signature capturing, charts, photo capturing, and push notifications. Apps can also easily be published and shared once ready. Popular databases and platforms like Salesforce, SQL Server, Excel (Office 365), PostgreSQL, and MySQL are supported, as well as connecting cloud data with the app.
Newbies can easily create and deploy apps as the platform develops directly from the data. This data can be imported from cloud storage services like Box, Google Drive, OneDrive, and Dropbox. It can also be imported from databases and spreadsheet programs. App branding and features can also be customized using built-in customization tools. Real-time previews of apps are made possible by an emulator that is fully interactive. More adept developers will appreciate the greater control and deeper customizations provided by the advanced editor.
You can create an AppSheet account and let the tool manage other parts of coding analysing data structures and creating prototype apps from it. The data in Sheet will be used as a database for the new application.
AppSheet is smart enough to automatically detect types of data connected. After the prototype is created, users can make modifications as per their requirement. They can add dashboards to show real-time data, barcodes and email workflows to receive automatic notifications. There are plenty of possibilities to explore since AppSheet can be intimated with other tools like Calendar, Maps and more.