How To Hire The Best Shopify Developers in 2022
Posted in by
Tudip
at 11:03
Comments Off

on How To Hire The Best Shopify Developers in 2022
How To Hire The Best Shopify Developers in 2022
22 March 2022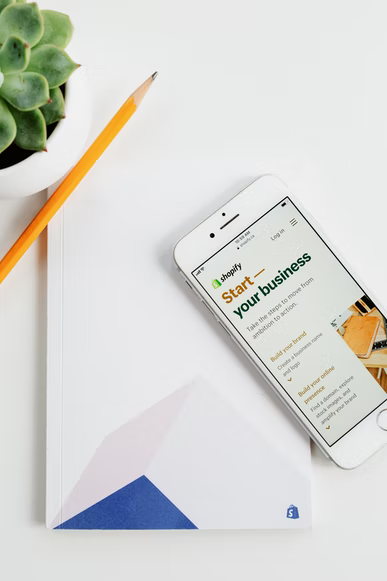 If you want to build a scalable website for your business, Shopify is probably the best platform to do so. However, its user interface is not as intuitive as you might assume. Hiring the best Shopify developer will make your work a lot simpler and more professional.
Nearly 2.7% of the top 1 million websites are built on Shopify. However, that's just 5% of the total Shopify websites. 95% fail to reach the top.
One of the reasons for failure is a bad user interface.
Whether you're starting from scratch or trying to expand your current presence, it's critical to hire a developer who is not only experienced with the program but also has a thorough understanding of your industry.
Professional Shopify developers can transform your ecommerce website into a true juggernaut, increasing your online revenues, thanks to their profound understanding. By introducing additional CSS, HTML, or Liquid from JS, a Shopify web development expert can enhance the basic Shopify features.
In this article, we will talk about how to hire the best shopify developers in 2022.
How To Hire The Best Shopify Developers in 2022
1. Establish your requirements
The first step to hiring a shopify developer is to figure out your requirements. These may include editing the theme code, creating 3D and AR buying experience, combining voucher and rewards program applications with other resources.
It is important that you learn about the issues you're facing in developing your Shopify website. More importantly, you must also know what you need to arrive at a solution Learn (specific programming languages, hardware, etc.). You must also decide how omg will it take you to arrive at the solution.
Know about the outputs, any additional developers you might need for support jobs like testing, and the approximate fees they charge.
It is insufficient to simply say that you need a developer to accomplish ABC tasks. This is only true for tasks that are substantially simpler. Oftentimes, different developers arrive at the same result in slightly different ways. You should be open to being more explicit about the skillsets required in order to figure out a solution that falls into the larger picture.
2. Take a marketplace tour
One of the benefits of having an e-commerce platform such as Shopify is that they have built centralized items such as Shopify apps.
They also provide something similar for specialists who help Shopify businesses in a variety of ways, including as store construction, sales and marketing, design and debugging, video elements and branding, content production, and professional assistance.
When it comes to using a marketplace like this, there are two approaches.
The first alternative is to publish a job opening in which you detail your requirements and obtain proposals from network-selected specialists.
The second option is to look into different services and request quotes from experts directly.
This method has the advantage of allowing you to manually restrict your search results by using parameters like price bracket, region, dialects, and industry expertise. You may also see how many projects have been done, the star rating, and other more thorough reviews/testimonials.
This brings you closer to deciding on a developer who will deliver.
3. Broaden your research scope
When looking for e-commerce developers, another alternative is to explore beyond the Shopify fold. This is especially useful if you have a complex e-commerce setup.
The more you depend on APIs, cloud technologies, and numerous channels such as voice activation, wearables, IoT devices, etc, the more probable you are to require someone with a level of experience that extends far beyond fundamental Shopify development chores.
You'll also have more options in terms of price, location, and delivery schedules.
If you're not sure how every aspect of your eCommerce operation will operate, you might choose to hire someone who can work outside of the industry's established protocols or contracts.
Don't forget that these platforms have extensive verification systems in place to preserve the integrity of their pool, as well as lots of social proof from review sites and past clients to back up their claims.
Although this site focuses on developers, there are numerous other freelance sites where you may locate Shopify developers. However, finding the correct one for you may take a little more time.
Toptal, Upwork, PeoplePerHour, Fiverr, and other similar sites are among them. It's also crucial to identify whether you want to work with a person or an agency while searching for prospects on these platforms.
4. Create the right quesstionaire
Once you've narrowed down your list of prospects, it's critical to ask the correct questions to guarantee you find the ideal match.
If you don't execute it well, you can find up having to re-assign the entire operation to another developer or dealing with a slew of revisions that skew your timeline.
These inquiries can be divided into two categories: "Can they do the job?" and "Are they qualified to do the job?"
That's because, altough some may be capable of performing the job you desire, they may have performance standards that are incompatible with your needs. These include overbooking, irreconcilable payments from former employers, and other restrictions requiring changes from the employer, etc.
The best way to ensure that you ask the correct questions is to use a candidate hiring test platform.
Testgorilla's hiring test for Shopify developers will help you choose the best conadidate. The Shopify test assesses applicants' understanding and ability to create, customize, and manage Shopify stores. This test will assist you in finding Shopify developers who can assist you with all of your e-commerce operations on the Shopify platform.
However, if you want to interview them personally, here's a list of interview questions that you can ask.
What advantages does Shopify have over other ecommerce platforms?
How many years of eCommerce Development Projects experience do you have?
What are some of your most recent eCommerce projects?
Do you have the ability to migrate and integrate data?
What are a few of Shopify's most notable features?
Is there anything I should be aware of before utilizing Shopify to start my ecommerce business?
What can you do to make a Shopify website function better?
What steps would you take to create your own Shopify theme?
Wrapping Up How to Hire The Best Shopify Developers in 2022
That's all for this article. Hopefully, these tips will help you organize your hiring process and select the best candidate. It is important that you do not overlook your budget when doing so.
You may discover that you are unable to pay a particular developer in a specific currency, or that you require additional hands to polish the work that has been delivered. In other instances, the developer may provide a complete solution, but it may not achieve the desired result. Some developers also quit to pursue other chances in the future.
Your budget must provide for a variety of unexpected costs and setbacks, which means you should put a limit that is higher than what your study suggested.
Shopify integration engineers can transform your shop from one that only a few people like to one that everyone loves. Always choose someone who is not only competent of completing the work but also has the ability to stay on the job.