Saltgrid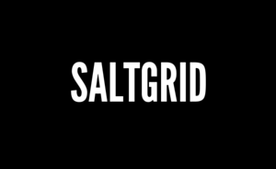 Challenge
Will your customer's problem be solved?
Will your client's business outcomes be successfully delivered?
Will the engagement be delivered on-time and on-budget?
Will you generate the profit margins that are expected of you?
Progress
SaltGrid is a leading Contractor Performance Optimization company helping enterprises maximize outcomes from teams containing members who aren't direct employees. It delivers higher visibility, increased probability of outcomes with lower risk, and predictive recommendations for enterprises and their extended teams. 
Result
It is a machine learning system that ensures each of our customers become uniquely smarter over time, while at the same time allowing the customers of SaltGrid network to learn from each other. The SaltGrid platform includes modules optimized to help enterprises maximize outcomes from your Contractors, Skilled Professionals, Field Services teams.