The Best CRM Software for Every Business In 2022
Posted in by
Tudip
at 08:02
Comments Off

on The Best CRM Software for Every Business In 2022
The Best CRM Software for Every Business In 2022
11 February 2022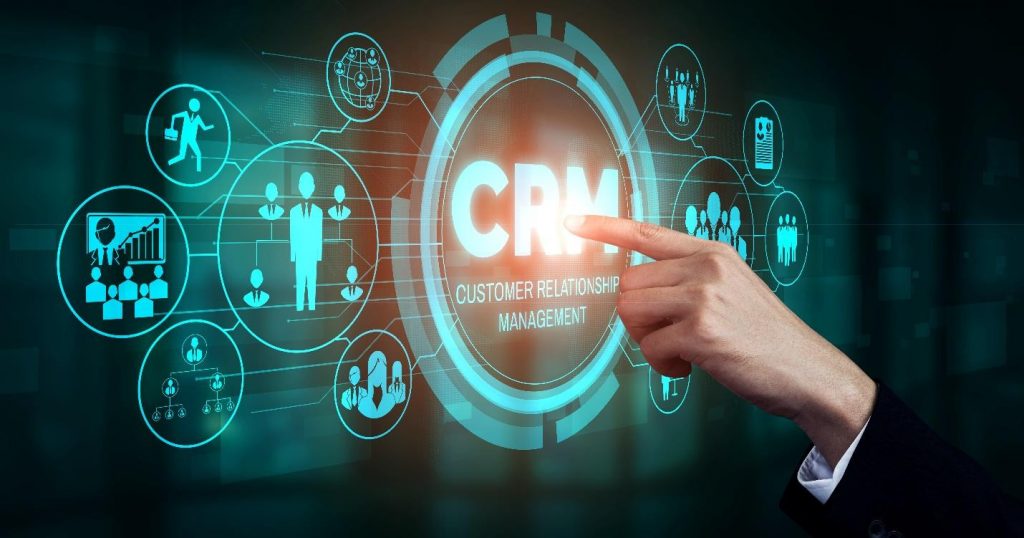 The best CRM software is important to every industry because it optimizes work. It enables companies, teams, and individuals to monitor relationships with customers, partners, and other stakeholders. Thus, they can improve productivity and efficiency at all levels of the organization.
There are a lot of different CRM software options on the market, but which one is the best for your business? And how will you know which one to choose in 2022?
In this blog post, we'll take a look at the best CRM software available for businesses of all sizes and industries. We'll also provide tips on how to choose the right CRM software for your needs.
So read on to learn more!
1. Salesforce 
A popular CRM software product, Salesforce, is available in three editions: Sales Cloud, Service Cloud, and Marketing Cloud. One of its benefits is its integration with third-party tools and apps (including Gmail for email marketing).
Salesforce CRM comes in multiple price ranges, with a free version available for companies with 10 users or less. The platform offers features such as opportunity management, lead tracking and forecasting, email marketing, activity feeds, and advanced analytics.
In addition to the aforementioned features, Salesforce focuses on acquisition and conversion via content marketing, email marketing and SEO.
It also claims to help businesses generate more leads, improve their social presence and increase sales conversions. It offers features such as contact management, lead generation and blogging.
2. Oracle CRM Cloud
Organizations in a variety of industries can use Oracle Cloud to manage a customer relationship strategy. Oracle CRM Cloud platform provides tools for marketers, sales managers and support teams to track communications with customers and leads.
Oracle CRM is aimed at businesses with at least 10 users. Following are some of the capabilities offered by Oracle Cloud: social network management, forecasting forecasts, personalized marketing campaigns, collaborative project management and data visualization.
Another benefit of Oracle Cloud is its flexibility, as it can be integrated with a variety of other CRM and enterprise applications. Its benefits include opportunities for growth and development via training, competitive pricing and excellent customer support.
It's also versatile in terms of market adaptability. Other features include document sharing on secure portals, single sign-on authentication, mobile device support and opportunity forecasting.
3. SugarCRM 
SugarCRM product is available in three different editions. These are Standard, Professional and Enterprise.
It offers features such as lead management, event tracking, email marketing integration with popular services like MailChimp feed for easy communication between team members and automatic sales pipeline forecasting.
It also offers a free trial version for businesses with fewer than five employees.
4. Zoho CRM 
This is another popular CRM product aimed at small- to medium-sized businesses (SMBs). It has multiple editions, including Personal, Professional, Enterprise and more. And like some of the other products listed here, it offers a free trial.
Some of its features include social media integration, email marketing tools for targeted messages and automation rules to save time on tedious tasks.
5. The Real Estate CRM 
The Real Estate CRM option is targeted at real estate agents and brokers. It's available in three editions. There's Standard, Professional and Enterprise.
Some of the product features include contact management, lead generation, email marketing tools (such as drip campaigns), training via videos and analytics to monitor customers' traffic patterns.
6. Microsoft Dynamics CRM 
This CRM product is available in multiple editions, including Professional and Enterprise. It offers many features, such as collaboration tools, relationship management, business intelligence and workflows for increased productivity.
In addition to the above-mentioned features, Insightly offers contact management, email automation and analytics via dashboards and graphs. Plus, like some of the other CRM software products on this list, it offers a free trial.
7. SAP CRM
SAP CRM is available in three primary editions: Simple Start, Advanced and Enterprise.
It offers features such as sales automation for increased productivity, sales forecasting to help companies meet goals, personalized email campaigns for targeted messaging and customizable dashboards. It allows users to build custom applications, improve sales management and fine-tune customer service.
Like many of the other products on this list, SAP CRM aims to help businesses streamline processes (like sales), increase productivity (through streamlined communication) and boost revenue (with personalized marketing).
Some of its features include easy setup via drag-and-drop modules, unlimited users and security for privacy.
8. NetSuite ERP + CRM
NetSuite ERP +CRM is available in two editions, including Professional and Enterprise. One of its main features is business-to-business (B2B) integration from a single interface.
Some of its other features include opportunity management, email marketing tools for targeted messaging and real-time activity feeds so employees can communicate with each other in one place.
9. HubSpot CRM
HubSpot CRM is a cloud-based Customer Relationship Management (CRM) solution aimed at small to medium companies. The idea behind it is to promote the use of inbound marketing methods by providing tools for lead generation and nurturing.
It includes features such as contact management, lead tracking, email marketing and analytics reports. It's also designed to be easy to use, with intuitive workflows and simple data entry.
The software's core function is lead management, which includes automated lead scoring, lead nurturing based on behavior triggers, marketing attribution reports, among others.
How to Choose a CRM for Your Business?
Making a decision about CRM software is difficult because every business has different needs. However, there are some common features that can help determine which solution will work best for you and your team.
For example, cloud enablement– especially the ability to access data from any computer or mobile device at any time – should be a priority. Cloud hosting is also important for many companies because it allows them to easily upgrade as their business grows (and avoid costly server upgrades).
Collaboration tools are another key feature that can benefit small businesses. Cloud-based solutions, like the ones listed above, offer mobile access via smartphones or tablets, which is helpful for staying connected (and productive) when traveling or working remotely.
Up-to-date analytics reports that are easy to understand, like the ones offered by products like SAP CRM and Salesforce, can also play an important role in determining which software is best for you."
So, Which CRM is Best for Your Business in 2022? 
Although no one can predict the future, it's safe to say that CRMs will continue to evolve over time. Cloud enablement, mobility, and collaboration tools are just a few of the key features businesses should look for in the next generation of CRM solutions.
There are many products on this list that can help you improve productivity, increase collaboration and boost revenue. We hope this information helps you choose the best CRM for your business in 2022!